DRM UWP Ditembus, Hampir Tidak Ada DRM Yang Masih Bertahan
Salah satu sistem DRM yang sangat terkenal sulit untuk ditembus, akhirnya "hancur" juga. Sekarang hampir semua sistem DRM yang dimiliki untuk produk-produk software di PC sudah ditembus oleh "Scene". Korban terbarunya adalah DRM UWP ditembus di tangan CODEX.
Seperti kasus yang mirip terjadi di Denuvo, dimana iterasi terbarunya Denuvo 4.9 yang menggunakan Securom + Denuvo ditembus juga oleh CPY, bukan karena sulit, tapi alasan mereka adalah menunggu agar semua DLC release baru akhirnya mereka tembus. CPY di .nfo nya seringkali menantang dan memberikan clue-clue, seakan bermain dengan Denuvo yang seringkali dikatakan tidak mungkin ditembus oleh veteran scene-scene dahulu.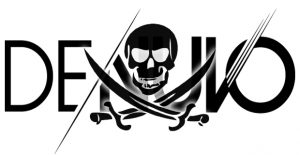 Hal tersebut menyisakan DRM UWP, masih menjadi salah satu DRM yang paling sukses, bahkan bisa dikatakan jauh lebih sukses dibandingkan Denuvo, jangka waktu yang berhasil suatu game release jauh lebih lama dibandingkan Denuvo sampai titik game tersebut di "crack". Secara teknis, apa yang dilakukan oleh CODEX sangat-sangat "unexpected" di scene. Mereka berhasil menembus 5 sistem DRM yang ada pada UWP, yaitu 4 sistem UWP + Arxan Protection, maka berita DRM UWP ditembus ini menjadi sangat besar dalam waktu yang singkat.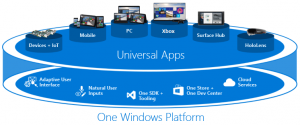 Walaupun banyak yang mengatakan UWP secara sendirinya bukanlah suatu DRM, tapi secara konsep sama, suatu Rights Management. Seluruh ekosistem Windows 10 Store adalah suatu bentuk Rights Management, atau suatu langkah awal dalam ngebangun suatu Walled Garden OS seperti MacOS. Diluar apakah aplikasi atau software tersebut bisa di "sideload", sistem tersebut yang ditambahkan dengan Arxan membuatnya menjadi DRM UWP yang complete. Tentunya Windows tidak akan diam, mengingat mereka berusaha keras dalam membangun "walled garden" nya, dipastikan mereka akan mengupdate dengan iterasi terbaru untuk semua release terbaru yang ada di UWP kedepannya, seperti Age of Empires 4 yang saat ini masih dalam produksi.
Sepertinya perang antara DRM dengan Scene terus berlanjut, dan like what the scene said, there's no tamper proof protection. Mungkin sudah waktunya para developer lebih fokus terhadap membangun suatu game yang komplit, adil dalam bisnisnya, fokus terhadap kualitas, dan tidak mengecewakan para fansnya, daripada fokus kontrak dengan DRM yang justru sering bikin para legit owners resah.