Trailer dan Poster Official dari film I Kill Giants baru saja dirilis ! I Kill Giants sendiri merupakan sebuah film yang diadaptasi dari graphic novel karangan Joe Kelly dan Ken Niimura.
Hal yang menurut saya menarik dari poster ini adalah teknik marketingnya, dibanding menuliskan kalimat seperti diadaptasi dari novel karangan Joe Kelly dan Ken Niimura, poster ini malah mencantumkan "From The Producers of Harry Potter."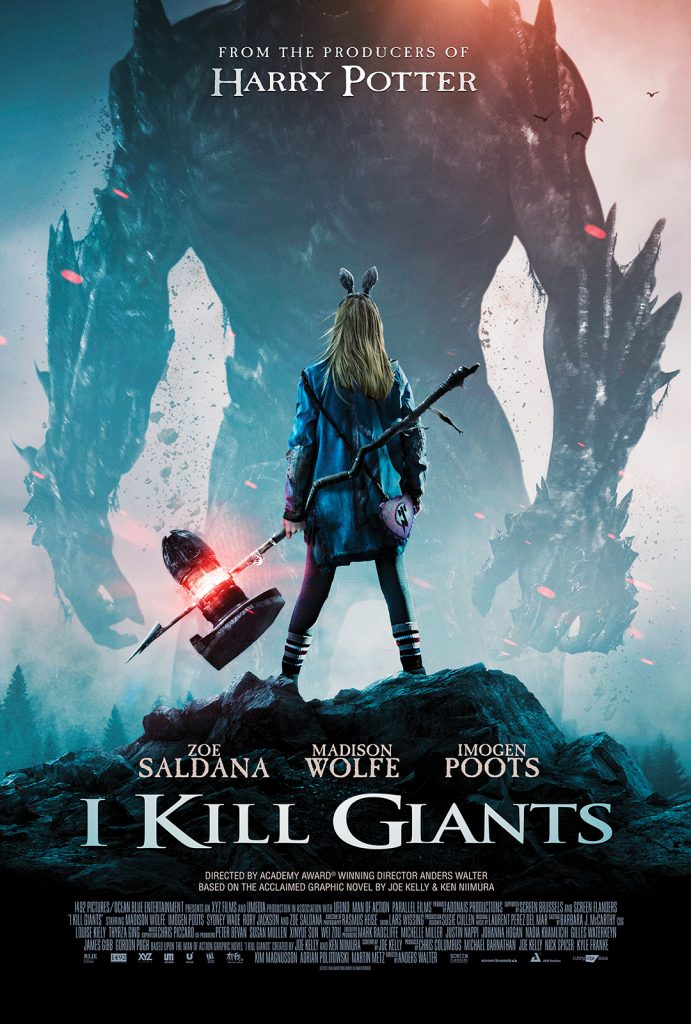 Barbara Thorson adalah seorang remaja wanita yang melarikan diri dari kenyataan karena masalah keluarga dan sekolah yang akhirnya membawa dia ke dalam sebuah dunia magis, dimana pada dunia magis tersebut Barbara Thorson harus melawan para giants. Dengan bantuan temen barunya Sophia dan konselor sekolahnya, Barbara harus menghadapi rasa takutnya dan melawan para giant yang mebahayakan dunianya.