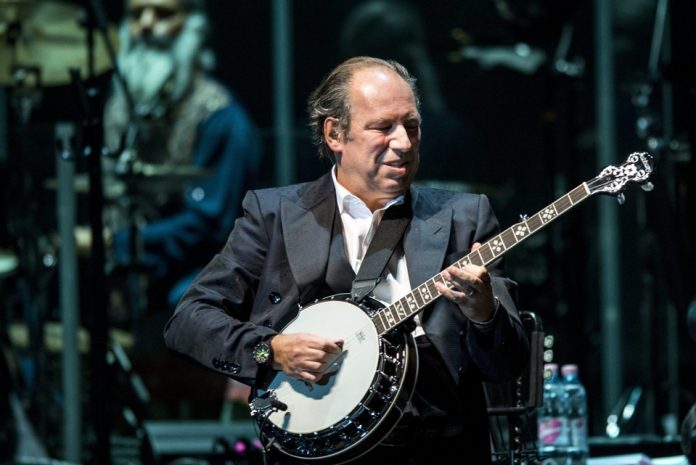 Untuk kalian para penggemar film, tentunya musik menjadi sebuah faktor dan bagian besar dalam film. Dimana musik menjadi bagian yang cukup penting karena dapat menambah ambiance dalam suatu film dan membentuk suasana. Hans Zimmer berdasarkan biografi IMDB, lahir 12 September 1957 Frankfrut Jerman Barat (masih belum jadi Jerman Bersatu). Memulai karir sebagai pemusik Pop dalam grup The Buggles. Keterlibatan Zimmer didunia perfilman berawal dari kolaborasi dengan seorang komposer yang juga mentornya, Stanley Myers dalam pembuatan film My Beautiful Laundrette. Selanjutnya Hans Zimmer mulai mengerjakan berbagai proyek solonya yang menuai hasil sukses.
Titik balik karirnya menuju kesuksesan adalah saat Zimmer menggarap score film Rain Man yang disutradarai oleh Barry Levinson. Film ini mampu menyumbangkan piala Oscar for The Best Picture of The Year dan menghantarkan Zimmer masuk dalam daftar nomiminasi for Best Original Score. Mulai dari sinilah Zimmer dipercaya menggarap film-film Hollywood. Musik Zimmer memang agak khas, penggabungan musik elektornik dengan orkestra tradisional untuk itu Zimmer pun menyandang gelar "Bapak" musik jenis ini. Seperti contoh di film Kungfu Panda, nuansa orkestra China nya kental banget meskipun di tambahin nuansa musik elektronik terkini.
Tentunya memang nama Hans Zimmer sebelumnya sudah dikenal sebagai komposer untuk kartun Lion King, dan dikatakan sebagai salah satu skor film dengan penjualan yang amat banyak dan berhasil menjadi salah satu soundtrack film yang paling berpengaruh dan masih sering untuk diperdengarkan bahkan hingga saat ini. Bahkan tidak jarang diadakan acara musikal untuk film Lion King. Selain animasi Zimmer memang merambat film-film yang dibuat oleh seorang Christopher Nolan, seperti Batman Trilogy serta yang terbaru adalah Dunkirk. Banyak-banyak komposer ternama, memang Zimmer sendiri menjadi salah satu favorit saya yang selalu memberikan sebuah musik dengan terobosan baru yang amat khas dan berbeda dari para komposer lainnya. Inilah kehebatan dari seorang Hans Zimmer.
Tentunya musik yang dihasilkan oleh Zimmer membuat setiap film yang kita saksikan memiliki layer lainnya dan terasa lebih berbeda dan memberikan suasana yang lebih megangkan.