Pada tanggal 24 Mei 2018, Kami dari team The Lazy Media menghadiri acara Buka Bersama yang diadakan oleh Sony Creative Entertainment (Playstation) yang bertempat di Kota Kasablanka. Di kesempatan Buka Bersama ini, Ian Purnomo selaku Public Relationship South East Asian Region memberikan pengumuman sedikit tentang Sejarah Playstation dan game-game premium yang akan diluncurkan.
Salah satunya di tahun ini playstation sudah meluncurkan game eksklusif nya yaitu Game God Of War terbaru pada bulan lalu. Selama 3 hari rilis God Of War telah terjual sebanyak 3jt copy, dan yang pasti ini adalah angka yang banyak dalam penjualan selama 3 hari, lalu ada game yang rilis hari ini tanggal 25 Mei 2018 yaitu Detroit Become Human dari Quantic Dream (Heavy Rain, Beyond: Two Souls), lalu ada juga game yang sangat ditunggu-tunggu oleh pemain playstation yaitu Spiderman yang rilis pada tanggal 7 September, dan tidak ketinggalan juga ada game Days Gone yang tanggal perilisannya masih To Be Confirmed. Lalu ada game yang sangat ditunggu-tunggu dari pencipta game yang sangat terkenal yaitu Hideo Kojima yaitu Death Stranding, yang sampai saat ini masih tidak ada bocoran untuk game ini dan tanggal perilisan gamenya juga masih tidak ada yang tahu, tetapi Hideo Kojima sendiri sempat mengatakan bahwa Death Stranding akan rilis sebelum Tokyo Olympic (2020).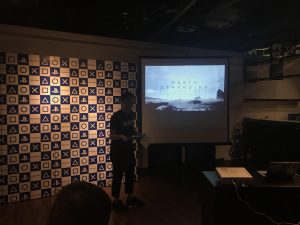 Dan pengumuman yang terakir dari Playstation yaitu ada game ditunggu-tunggu untuk penggemar dari The Last Of Us, yaitu The Last Of Us II.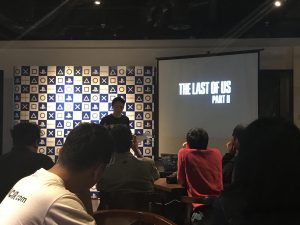 Pengumuman terakir dari acara buka bersama kemarin adalah, dimana setiap pembelian playstation akan mendapat merchandise berupa Baju yang bergambar console dengan motif batik, dan merchandise ini dikhususkan bagi para pembeli playstation yang ada di Indonesia saja.