Si Doel Anak Betawi dapat dikatakan sebagai sinetron yang amat ternama di tahun 90an hingga awal 2000an. Bagi kalian yang telah merindukan sinetron Si Doel, film layar lebar dari sinetron lawas berikut kini tengah hadir  di bioskop Indonesia. Disebut sebagai Si Doel The Movie, film ini memang dibuat sebagai persembahan para cast untuk Ibu Aminah Cendrakasih yang dikenal sebagai sosok Mak Nyak. Karena penyakitnya, kini Aminah menjadi buta, serta lumpuh dan hanya mampu terbaring ditempat tidurnya.
Baca Juga Artikel Lainnya Tentang Film Disini.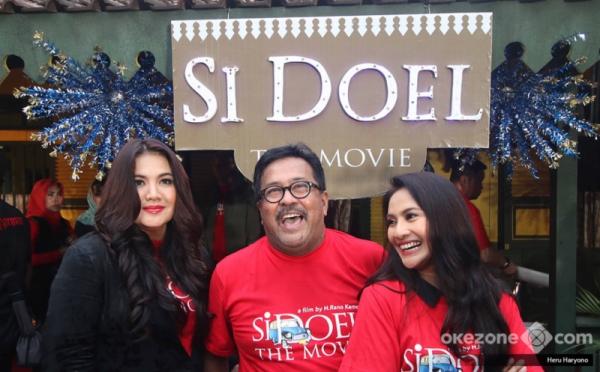 Walau beliau sakit Aminah tetap akan tampil di film Si Doel The Movie sebagai sosok Ibu dari Doel. Dengan premis yang sama dengan sinetronnya, akan bersetting di negeri kincir angin Belanda, Doel lagi-lagi harus memilih antara Sarah atau Zaenab. Menurut kalian siapakah yang akan dia pilih? Langsung saja saksikan filmnya di bioskop-bioskop terdekat.