Trailer Mary Queen of Scots baru-baru ini telah dirilis dan akan diperankan oleh dua aktris hebat Saoirse Ronan dan Margot Robbie. Diangkat dari sebuah kisah nyata yang bersetting di tahun 1580an. Mengambil tema kerajaan, film ini akan menceritakan tentang kisah dua saudara sepupu yang akhirnya menjadi lawan setelah memperebutkan tahta yang sama.
Temukan Juga Berita Serupa Disini.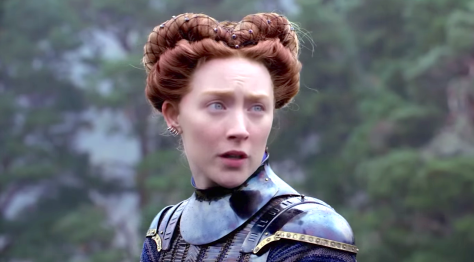 Baru melihat trailernya saja, saya sudah kebayang akan menjadi seperti apa film ini nanti. Baru akan hadir didalam bulan Desember. Untuk kalian para penggemar sejarah dan penyuka cerita kerajaan yang dibalut dengan perang dan drama layaknya Game of Thrones saya yakin film berikut cocok untuk disaksikan kelak. Jadi bagaimana pendapat kalian tentang trailer Mary Queen of Scots?