Kevin Fiege mendukung keputusan Disney untuk tidak mempekerjakan kembali James Gunn. Dikenal sebagai sutradara dari film Guardian of the Galaxy yang bulan lalu mengalami musibah, Gunn dipecat karena postingan tweet dirinya beberapa tahun lalu disuarakan kembali. Dimana di tweet tersebut James Gunn bercanda mengenai pemerkosaan dan pedofilia. Setelah mengalami pemecatan oleh Disney, banyak sekali gerakan dari artis Marvel Studio yang meminta Gunn kembali bekerja di film Guardian of the Galaxy. Setelah beberapa waktu diusulkan, satu demi satu suara  terkumpul dan akhirnya banyak masa yang juga mendukung dan menyetujui gerakan ini.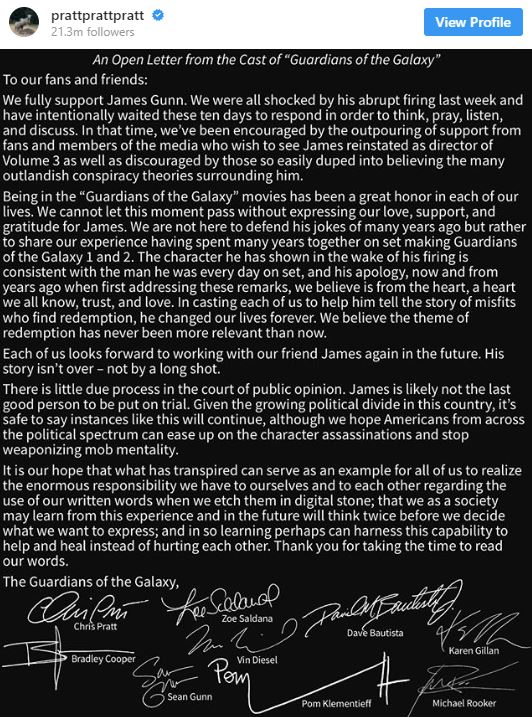 James Gunn Dipecat dari Sutradara Guardian of the Galaxy Vol.3
Pihak dari Disney sendiri akhirnya memutuskan untuk meminta Kevin Fiege selaku produser dari Marvel Studio untuk mengadakan pembicaraan langsung terkait masalah ini. Setelah mengalami prosess panjang dan pertemuan yang cukup banyak dengan pihak Disney akhirnya memutuskan untuk tidak memperkejakan kembali James Gunn sebagai sutradara GOTG, dengan kata lain Kevin Fiege juga mendukung keputusan dari Disney tersebut. Meskipun telah dipecat Disney mengatakan mereka akan tetap menggunakan naskah GOTG yang telah ditulis Gunn.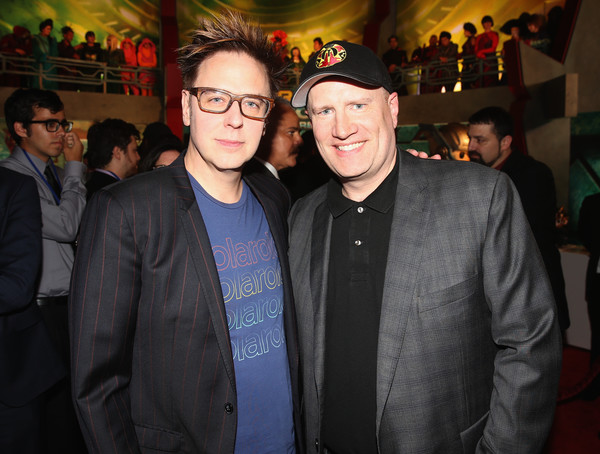 Kira-kira akan seperti apakah sutradara yang menggantikan Gunn? Pastinya pengganti Gunn harus dapat memberikan taste yang sama dalam mendirect film GOTG vol.3 ini dengan naskah yang sudah ada dari Gunn, tetapi memungkinkan juga sutradara pengganti Gunn akan mendapatkan banyak kritik pedas dari fans GOTG vol.3 dalam menyampaikan pesan dari naskah cerita yang telah disediakan. Bagaimana pendapat kalian sendiri tentang keputusan ini?