Fary Cry 5 Dead Living Zombies DLC sudah rilis ke permukaan beberapa hari lalu, dimana kita akan dipertemukan dengan banyaknya Zombie yang liar untuk kita bunuh bersama teman-teman kita. Pada Far Cry 5 Dead Living Zombies DLC kali ini, kita mendapatkan 7 skenario cinematic yang dapat kita mainkan, seperti layaknya seri film dalam DLC ini. Tidak seperti episode film, tetapi setiap skenario film cinematic ini dibuat dengan cerita yang sangat berbeda.Selain dengan skenario DLC tersebut, Far Cry 5 juga memberikan update untuk game nya. Apa saja?
Inilah penambahan baru yang dilakukan oleh Far Cry 5
Tambahan New Game+ Mode
Tambahan IGE Scripting Tools
Tambahan Senjata, kendaraan, topeng, serta special outfit
Far Cry 5 Terbang Ke Mars – Lost In Mars DLC
Selain itu DLC ini juga mengalami beberapa BUG yang terjadi di dalam game nya, dan Ubisoft seketika juga menggarap game nya dengan perbaikan BUG tersebut seperti
Adalnya kesalahan dalam audio VO didalam Dead Living Zombies DLC
Perbaikan Gameplay & UI serta 3Cs Coop
Perbaikan spawning karakter di udara tanpa parasut
Perbaikan Lost on Mars DLC weapon serta Arcade menu navigator
Perbaikan Sky Occlusion Setting, tingkatan cahaya di dalam map
Perbaikan dalam membuat map baru dalam game & loading ke dalam map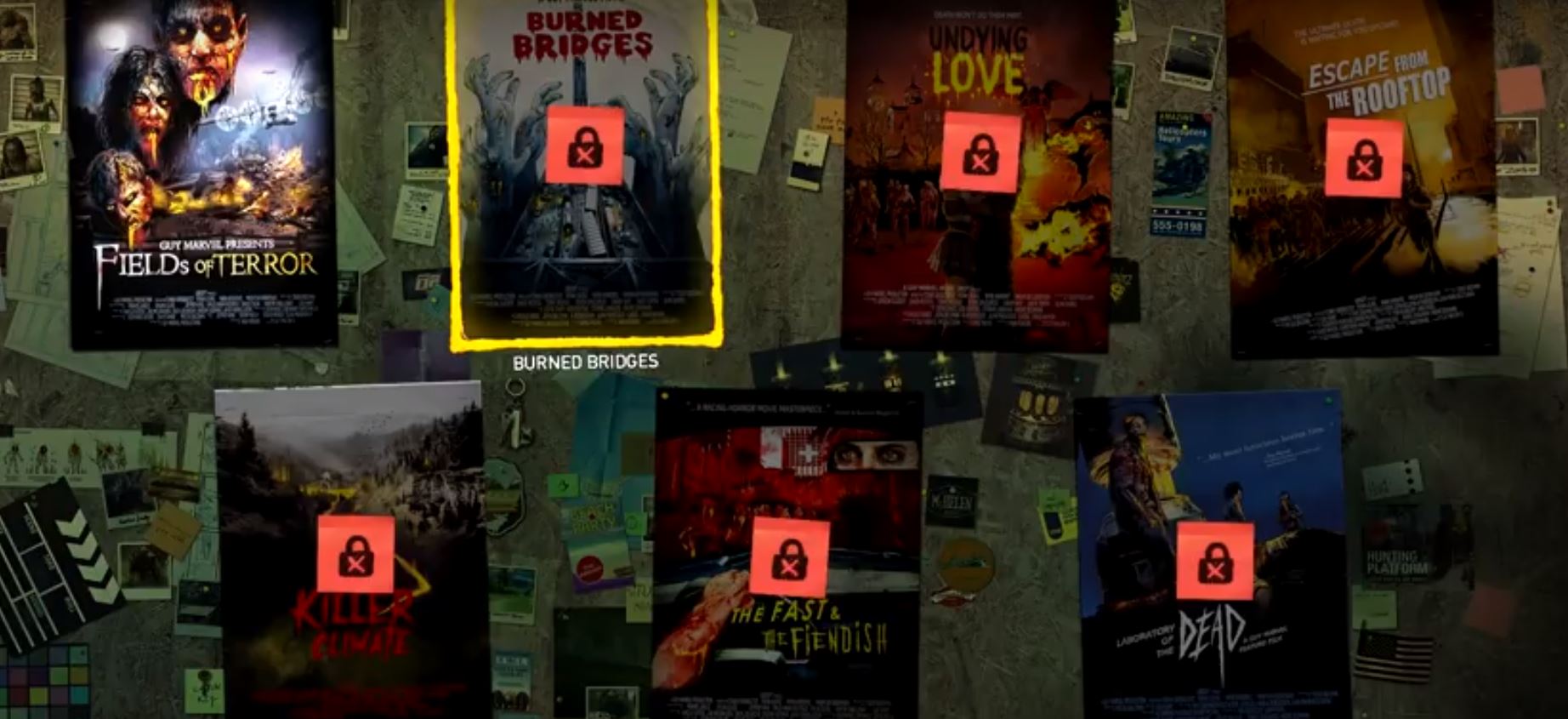 Game ini sangat seru untuk kalian mainkan bersama teman-teman kalian. 7 skenario cinematic yang akan hadir ke Dead Living Zombies ini yaitu Fields of Terror, Burned Bridges, Undying Love, Escape from The Rooftop, Killer Climate, The Fast and The Fiendish,dan Dead. Menurut saya perubahan dalam Fary Cry 5 di edisi Dead Living Zombies ini memberikan warna baru dalam segi keliaran dari Fary Cry 5. Dimana keliaran ini tertumpahkan dalam sebuah skenario cinematic yang dapat kita nikmati bersama player lain untuk bermain.
Ada yang sudah coba Far Cry 5 Dead Living Zombies DLC ini?