Tanggal 22 November lalu Asus baru saja mengumumkan Asus Vivobook S S430UN! Laptop ini ditujukan untuk pengguna yang membutuhkan laptop powerful serta menginginkan desain yang berjiwa muda agar dapat menunjang mobilitas pengguna.
"VivoBook S S430UN merupakan laptop untuk mereka yang dinamis dan berjiwa muda dan kreatif," ujar Jimmy Lin, Country Manager ASUS Indonesia. "Selain tampil dengan NanoEdge Display yang stylish, ia juga ditenagai oleh prosesor Intel Core yang sangat powerful," lanjutnya.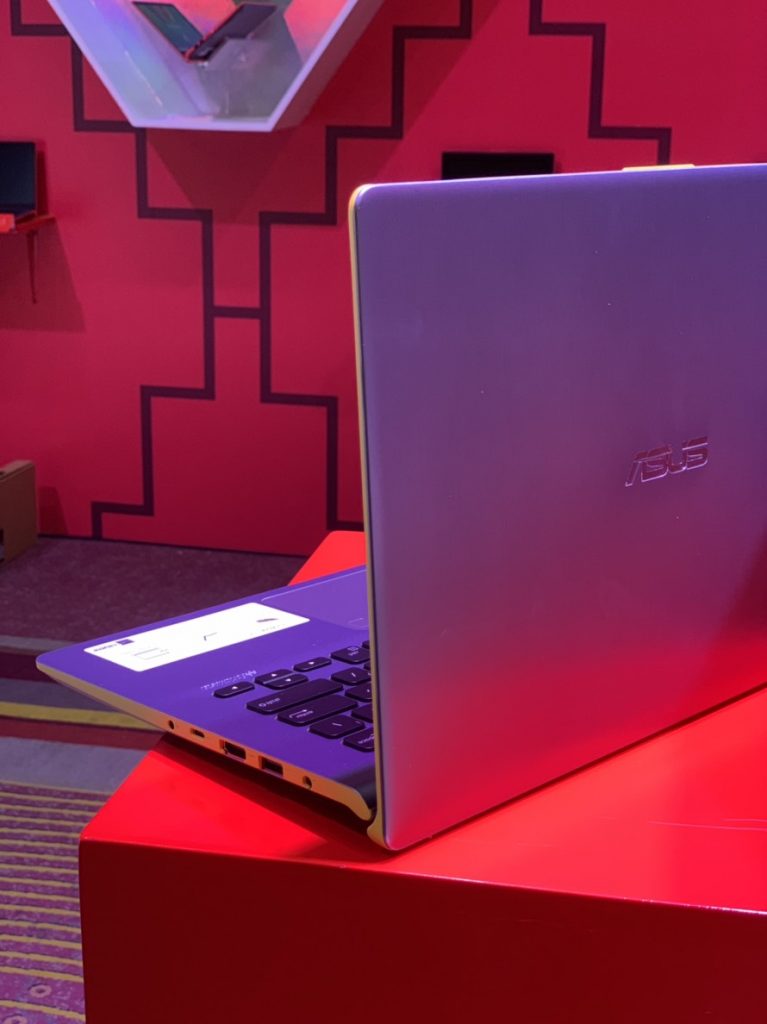 Vivobook S S430UN ini akan memiliki varian warna yaitu Firmament Green, Starry
Grey-Red, Silver Blue-Yellow, Gun Metal, serta Icicle Gold. Kelima pilihan warna elegan tersebut membalut desain bodi yang ringkas dan ringan dengan ketebalan hanya 18 mm serta bobot hanya 1,4kg, menjadikannya sangat mudah untuk dibawa bepergian. Kombinasi warna ini juga merepresentasikan jiwa muda yang kreatif dan dinamis. Laptop ini juga didesain khusus agar penggunanya bisa tampil beda melalui kombinasi warnanya yang unik dan stylish.
Laptop ini memiliki desain ErgoLift seperti yang bisa kita temui di Zenbook Pro, yang dimana hinge dari laptop ini akan terangkat sedikit dan membentuk sudut 3,5 derajat ketika layarnya terbuka. Desain seperti ini dibuat agar kita lebih nyaman dalam mengetik jika dibandingkan dengan desain yang ada pada umumnya.
Dari spesifikasinya pun laptop ini sudah cukup mumpuni untuk melakukan pekerjaan-pekerjaan seperti foto, video editing, serta bermain game casual. Berikut ini adalah spesifikasi dari Asus Vivobook S S430UN:
CPU: Intel Core i7 8550U Processor Quad Core (8M Cache, up to 4.0GHz) / Intel Core i5 8250U Processor Quad Core (6M Cache, up to 3.4GHz)
Memory: 8GB DDR4 2400MHz SDRAM
Storage: 256GB SATA 3 M.2 SSD + 1TB HDD
Display: 14" (16:9) LED backlit FHD (1920×1080) with NanoEdge Display
Graphics: Discrete graphics Nvidia MX150 2GB GDDR5 VRAM / Integrated Intel UHD Graphics 620
Input/Output: 1 x Type-C USB3.1 (GEN 1), 1 x HDMI, 1 x USB 3.1 port (Gen 1), 1 x
Microphone-in/Headphone-out jack, 2 x USB 2.0 port, 1 x MicroSD Card Reader
Laptop ini akan memiliki 2 model yang hadir di Indonesia, yaitu versi i5 8250u dengan harga Rp 12.799.000,- dan i7 8550u dengan harga Rp 15.099.000,-.