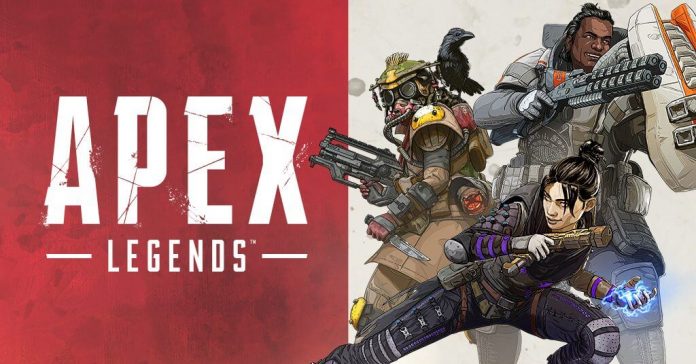 Baru-baru ini developer Respawn Entertainment dan publisher Electronic Art mengeluarkan game berjudul Apex Legends. Beberapa jam sebelum game ini release terdapat bocoran informasi mengenai game ini. Mungkin kalian sudah bosan melihat game dengan genre battle royale. Apa sih yang membedakan game Apex Legends dengan game battle royale lainnya? Apakah mechanics Apex Legends memberikan feel baru untuk genre Battle Royale?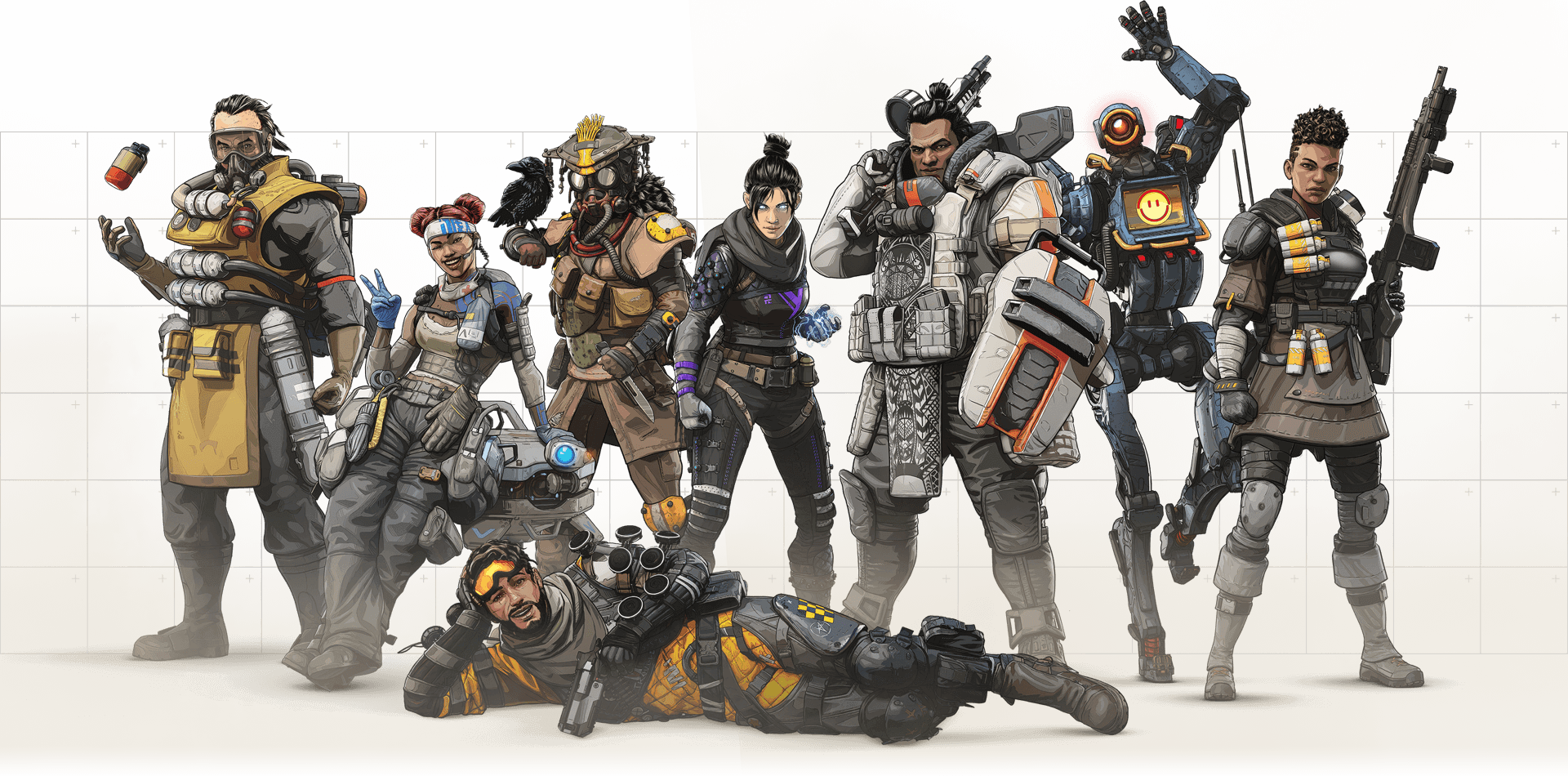 Pilihan Karakter yang Beragam
Bocoran informasi yang keluar beberapa hari ke belakang mendefinisikan game Apex Legends sebagai perpaduan game Call of Duty: Black Ops 4 mode Blackout dan Overwatch. Pace game yang kurang lebih sama dengan Call of Duty dan juga pemilihan karakter atau disebut juga dengan legend menjadi ramuan utama game ini. Legend dalam game ini memiliki 2 skill aktif dan 1 skill pasif yang membuat game ini lebih dinamis dan berbeda dari game dengan genre battle royale.
Attachment yang Berpindah Secara Otomatis
Kayanya mechanics Apex Legends yang satu ini sudah diterapkan di beberapa game mobile dengan genre battle royale. Kita ga perlu repot-repot memindahkan attachment yang ada jika ingin mengganti senjata. Semua attachment yang sedang dipakai akan berpindah secara otomatis ke senjata baru apabila bisa digunakan.
Fun fact: We playtested for a month with voice comms off and fake names to simulate playing with random people, and that allowed us to feel things out in an authentic way. Awesome to see folks using and enjoying Smart Comms! https://t.co/biRUBQ1l3o

— Apex Legends (@PlayApex) February 6, 2019
Mechanics Apex Legends – Smart Comms
Beberapa game memberikan fitur ping guna memberikan tanda ke suatu tempat. Bisa dibilang di game ini ping sangat membantu sekali karena dapat dengan cepat menunjuk arah musuh, peluru, dan items. Dengan 1 tombol ping kita bisa memberikan arahan. Jadi buat kalian yang malas menggunakan voice comms, fitur ini sangat membantu kita untuk menikmati game ini.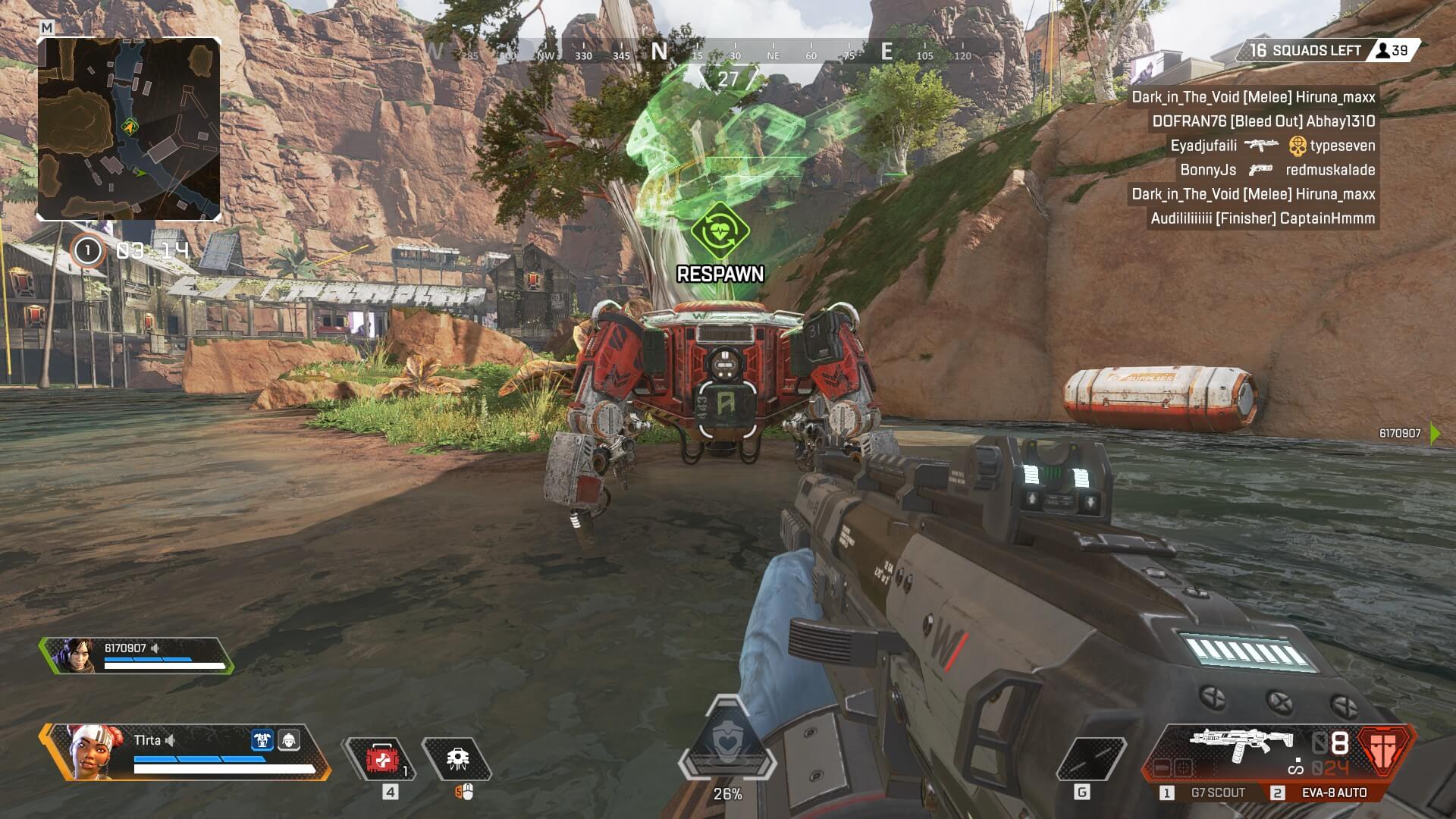 Respawn
Biasanya game dengan genre battle royale hanya memberikan satu kali kesempatan untuk player bermain dalam 1 game. Di game ini kalian bisa respawn ulang dengan bantuan teman.
Sebenarnya masih banyak detail-detail dalam user interface yang membuat game ini lebih matang. Saya tidak aneh bila game ini dapat banyak pemain dalam beberapa hari.
Jika kalian tertarik bermain game ini, kalian bisa bermain game ini secara gratis di platform PC, Xbox One, dan PS4. Kalian bisa download game ini di link berikut https://www.ea.com/games/apex-legends