Trailer Live Action Dora berhasil mematahkan ekspetasi semua orang yang ingin menonton Dora The Explorer yang biasa mereka tonton di TV dimana Dora yang mereka kenal adalah Dora yang hanya berpetualangan bersama tas, peta dan monyet ajaib yang dapat berbicara tanpa kekerasan sama sekali. Tapi tentu saja formula seperti itu tidak akan berhasil di layar lebar bukan?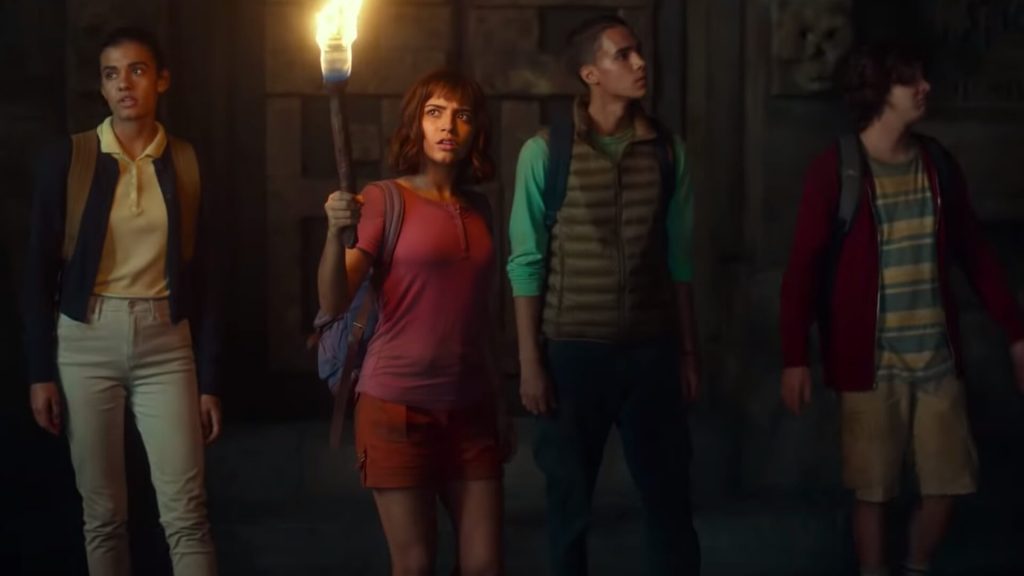 Pada trailer berdurasi 2 menit 30 detik tersebut kalian akan melihat Dora yang sudah muda dan merupakan seorang petualang yang biasanya menghabiskan waktunya di hutan, hal tersebutlah yang membuat Dora (Isabela Moner) membawa perlengkapan survival kemanapun ia pergi.
Secara singkat sih impresi yang gue dapatkan dalam menonton trailer tersebut adalah gue melihat bahwa film ini akan lebih mengarah ke arah Tomb Raider yaitu seorang wanita petualang yang dibumbui dengan aksi dan sedikit komedi.
Tonton live action Dora, Dora and the Lost City of Gold pada tanggal 2 Agustus 2019 mendatang.