Square Enix baru saja menunjukkan trailer beserta sedikit gameplay dari game superhero Marvel Avengers. Game ini pegang oleh Crystal Dynamics yang juga ambil bagian dalam pengembangan sequel dari Tomb Raider. Kali ini mereka juga bekerja bersama dengan Eidos Montreal untuk merampungkan Game The Avengers ini.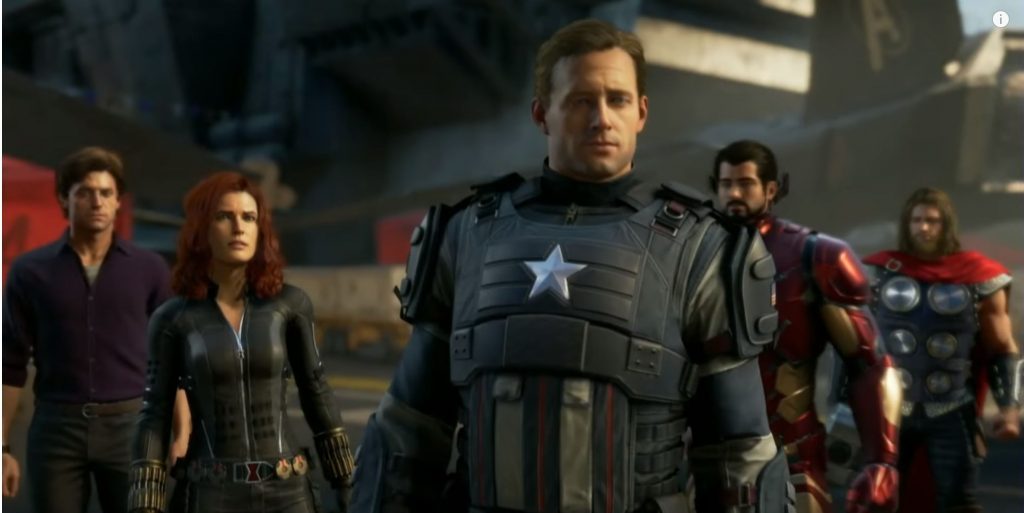 Pada trailer ini kita ditunjukkan beberapa karakter utama seperti Captain America, Iron Man, Thor, Hulk dan Black Widow yang menunjukkan setting tempat di San Fransisco, namun tiba2 muncul kekacauan yang akhirnya membawa bencana dan akhirnya seluruh anggota Avengers ini berpisah. Tapi karena ada ancaman yang lebih besar lagi akhirnya pahlawan kita harus kembali beraksi.
Pada acara Press Conference ini, pihak dari Crystal Dynamics mengatakan bahwa nantinya game ini bisa dinikmati secara single player maupun coop bersama 4 teman online kalian. Mereka juga menjanjikan bahwa nantinya kita tidak perlu membeli DLC apapun untuk mendapatkan ekspansi hero dan map pada game ini. Pada acara ini mereka juga membocorkan karakter Ant Man pada akhir presentasi The Avengers ini, dan game ini akan dirilis pada tanggal 15 Mei 2020 mendatang pada platform PS4, Xbox One, Stadia dan PC.