Seri animasi Marvel What If? Milik Marvel Studio menghadirkan banyakan sekali pengisi suara dari kalangan aktor dan aktris yang kita kenal dari film-film Marvel Cinematic Universe. Hal ini diumumkan sebelumnya di San Diego Comic-Con kemarin dan di D23 Expo ini diperjelas kembali, Hayley Atwell yang memerankan Peggy Carter kembali dan Bersama dengan Kevin Feige memperlihatkan cuplikan yang berisikan karakter Peggy Carter yang menerima suntikan serum, bukanlah Steve Rogers seperti di cerita seharusnya.
Beberapa aktor dan aktris yang kembali ke serial Marvel What If? Ini sebagai pengisi suara ialah, Josh Brolin, Michael B.Jordan, Michael Douglas, Mark Ruffalo, Sebastian Stan, Tom Hiddleston, Samuel L. Jackson, Chris Hemsworth, Chadwick Boseman, Paul Rudd, Jeremy Renner, Karen Gillan, Natalie Portman, Taika Waititi, Stanley Tucci, Neal McDonough, Sean Gunn, Dominic Copper, David Dastmalchian, Michael Rooker, Jeff Goldblum, dan masih banyak lagi. Dengan jumlah aktor yang kembali sudah memberikan fans banyak sekali spekulasi terhadap cerita-cerita yang akan dibawa nantinya seperti apa.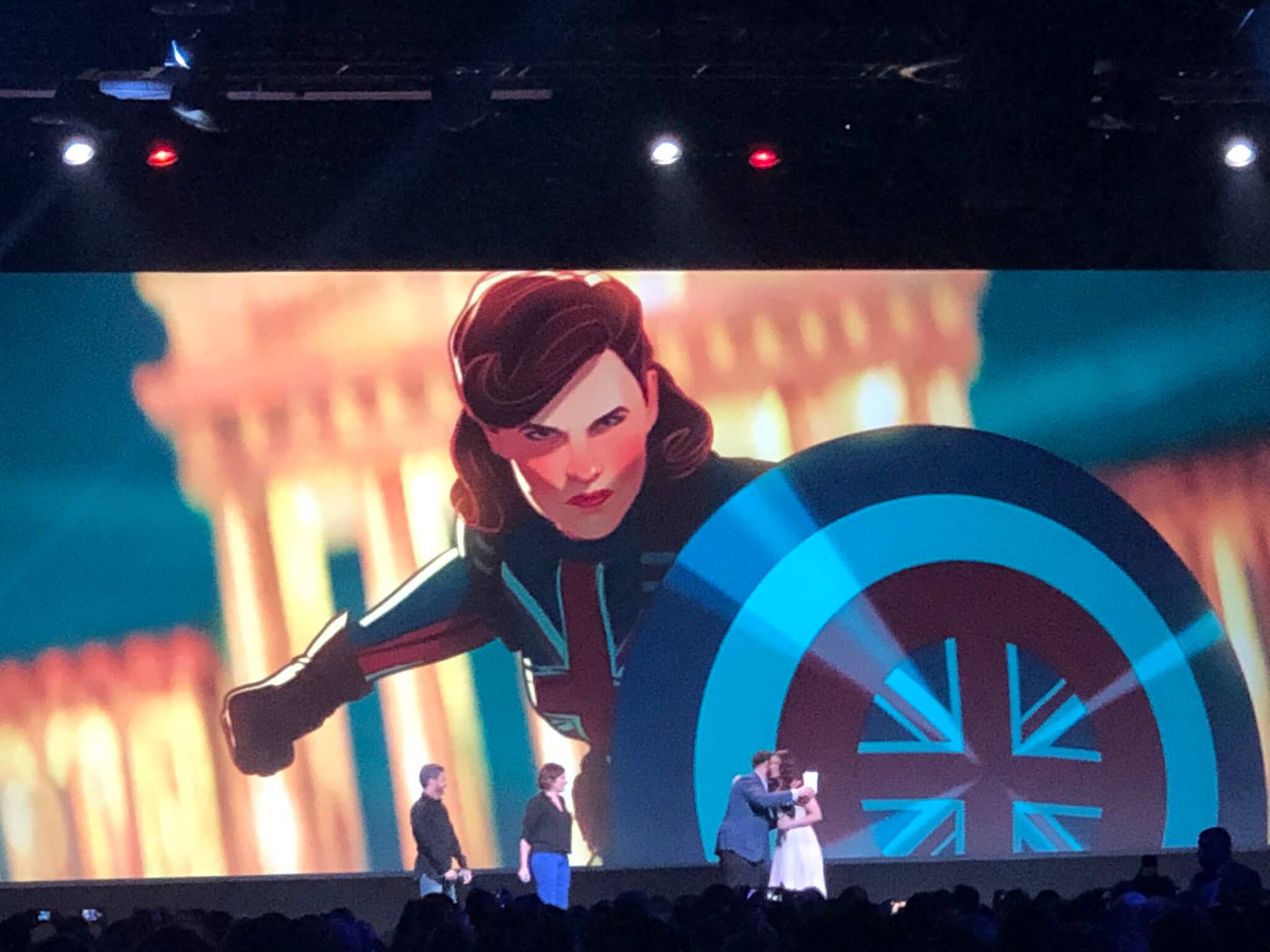 Marvel What  If? Ini berdasarkan komik yang berjudul sama yang rilis pada tahun 1977, di seri ini kita akan diperkenalkan dengan karakter Uatu the Watcher yang diperankan oleh Jeffrey Wright. Karakter Uatu the Watcher ini sempat menjadi cameo bersama dengan alm. Stan Lee di film Guardian of the Galaxy Vol 2.
Jeffrey Wright akan bertindak sebagai narator sepanjang seri ini. Seri ini akan tayang perdana pada tahun 2021 yang bertepatan dengan tahun terakhir phase 4 Marvel Cinematic Universe dan akan berlanjut ke phase 5 yang tentunya masih belum diketahui apa saja isinya nanti.