Sutradara Joker, Todd Phillips menyatakan ia menyukai semua versi musuh sehidup semati Batman yaitu Joker. Ya, tanpa terkecuali Todd Phillips menyukai Joker versi Jared Leto. Hal ini yang membuat banyak fans Joker menolak pernyataan itu, namun menurut Todd semua versi Joker itu memiliki hal dan masalahnya sendiri dan mendapatkan kepantasan untuk diri mereka sendiri.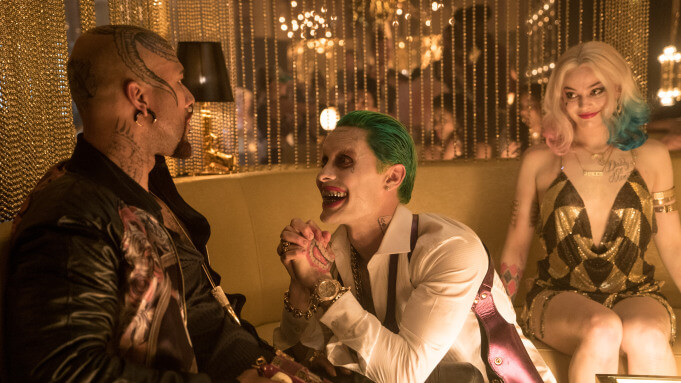 Todd Phillips menyukai Joker versi Jared Leto bukan tanpa alasan karakter Joker terhitung sangat menarik karena sama seperti Batman ia pun diperankan oleh banyak aktor, dimulai dari Caesar Romero yang memerankan Joker di Batman versi serial TV di tahun 60an, film Batman tahun 1989 yang diperankan oleh Jack Nicholson, di The Dark Knight yang disutradarai oleh Cristopher Nolan diperankan oleh Heath Ledger yang menjadi titik 'benchmark' untuk karakter Joker, dan terakhir diperankan oleh Jared Leto di Suicide Squad dan baru-baru ini akan diperankan oleh Joaquin Phoenix di Joker 2019.
#Joker director Todd Phillips on how comic books are America's Shakespeare https://t.co/PZdMkOljjn #TIFF19 pic.twitter.com/mi8KrBEq4x

— Variety (@Variety) September 10, 2019
Di wawancarai Variety di perhelatan Toronto International Film Festival, Todd menjelaskan semua karakter Joker mendapatkan kepantasan yaitu  seperti di versi Jack Nicholson adalah seorang gangster yang membuat masalah untuk mendapat perhatian dari Batman, versi The Dark Knight dia adalah seorang anarkis yang menggunakan 'game theory' (salah satu istilah dalam politik) sebagai senjata. Di Suicide Squad dia menjadi orang gila yang menikmati kekacauan, dan terakhir di Joker 2019 ia menjadi seorang 'nihilist' yang mulai membuatnya menggila.
Poin-poin tersebut yang membuatnya menjadi pantas karena tidak ada satupun Joker yang memiliki 'personal issue' yang sama. Ini menjadi alasan yang cukup solid untuk kita menghargai Joker yang diperankan oleh Jared Leto.