Cinematographer dari film Knives Out gabungkan shot Day-For-Night dan shot malam sungguhan demi mencapai visualisasi pesan yang ia inginkan, dan terlihat unik di layar karena jarang sekali orang melihat penggunaan teknik ini.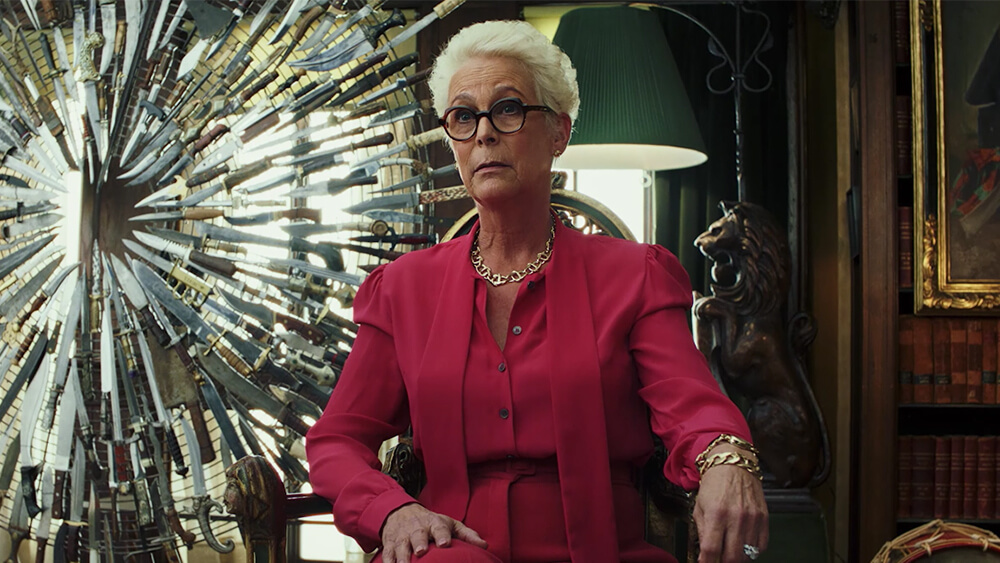 Steve Yedlin sebut penggunaan teknik yang cukup rumit ini bukan untuk menghemat waktu atau apapun namun ia ingin mencapai titik visual yang menurutnya cocok dengan genre film ini dan dapat menekankan isi plot film ini dengan baik.
Behind-the-scenes DIY fun: many of the impressionistic night exteriors on #KnivesOut were combinations of day-for-night and night-for-night in the same shot. (I did the compositing myself on my laptop.)#BoringFilmTechStuff pic.twitter.com/EtwS8K88UE

— Steve Yedlin (@steveyedlin) December 1, 2019
Steve Yedlin men-tweet foto komposisi original film ini dan hasil suntingannya untuk menggambarkan apa yang ia maksud dan inginkan untuk beberapa adegan spesifik di film ini.
Namun ini bukan pertama kalinya Yedlin bekerja sama dengan Rian dalam membuat film, mereka mungkin bisa dibilang sudah berpartner sejak lama, dari film Rian berjudul Brick hingga Star Wars: The Last Jedi. Seorang jenius Yedlin adalah yang selalu dibutuhkan Rian untuk menerjemahkan naskahnya ke visual yang tepat.