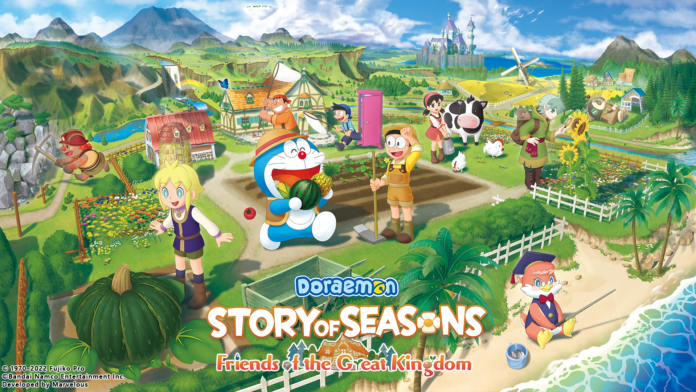 Bandai Namco baru ini mengumumkan lanjutan dari seri Doraemon Story of Seasons dengan judul DORAEMON STORY OF SEASONS: Friends of the Great Kingdom yang direncanakan akan dirilis di tahun 2022 ini. Game ini akan dirilis di Nintendo Switch, PlayStation 5, dan Steam.
Gameplay dan story yang unik dan baru!
Sebagai tambahan dari quest yang dapat kalian mainkan di Story of Seasons seperti menanam tanaman dan menernakan hewan ternak, kalian bisa menikmati storyline dan juga penggunaan gadget khas doraemon yang baru.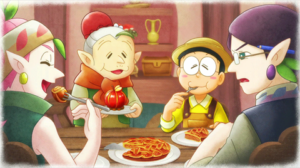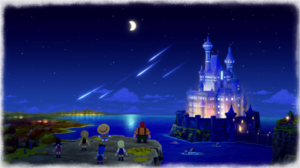 Disebabkan oleh suatu keadaan yang aneh, Nobita dan teman-temannya terdampar di sebuah planet antah-berantah. Disana, mereka bertemu dengan seorang anak bernama Lumis dan mereka akhirnya setuju untuk membantu Lumis untuk mengurus tanah pertaniannya.
Terdapat pula gadget Doraemon seperti "Mini Raincloud" atau awan hujan yang bisa digunakan untuk menyiram tanaman dan "Farm Restaurant" atau restoran untuk menjual masakan dari hasil cocok tanam. Terdapat pula alat seperti "Adapting Ray" yang bisa membawa kalian kedasar laut untuk untuk mengambil mutiara.
Fitur game layaknya sebuah buku cerita telah di tingkatkan dengan fitur realistis seperti pencahayaan natural, angin, dan suara alam yang hidup.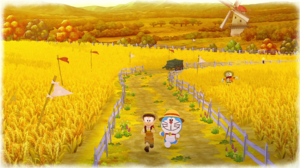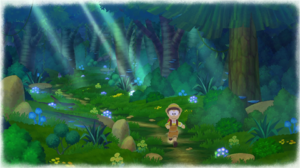 Fitur multiplayer di Doraemon Story of Seasons!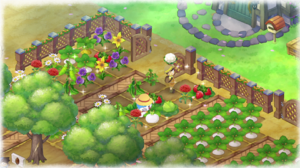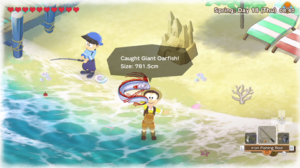 Kini kalian bisa memaikan game ini dengan fitur multiplayer terbaru dengan teman kalian untuk membangun peternakan dan pertanian impian kalian.