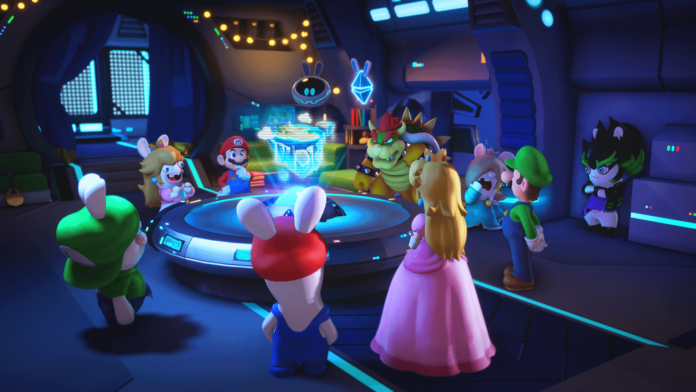 Melalui Nintendo Direct Mini: Partner Showcase (28/6), Ubisoft mengumumkan tanggal rilis resmi untuk Mario + Rabbids Sparks of Hope yang akan dirilis secara eksklusif di Nintendo Switch yaitu di tanggal 20 Oktober 2022 dan sudah bisa di preorder dari sekarang.
Petualangan luar angkasa di Mario + Rabbids Sparks of Hope
Menggabungkan turn-based tactics dengan aksi real time, kalian diharuskan memikirkan strategi terbaik dan menentukan kombinasi karakter dengan masing-masing keahliannya untuk melawan musuh.
Bowser akan kembali bersama Rabbid Peach, Luigi, Rabbid Mario, dan Princess Peach yang akan melawan Cursa, seorang mahluk kosmik jahat yang merubah galaksi menjadi kacau.
Dengan dalih ingin menguasai semua energi di galaksi, Cursa dan anak buahnya berencana untuk memburu Sparks, sebuah mahluk unik gabungan antara Lumas dan Rabbids. Pemain harus menyelamatkan dan mencari Sparks untuk menghentikan Cursa dari rencana jahatnya.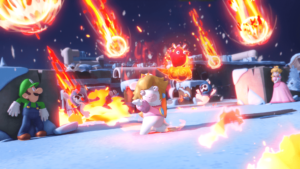 Sebagai tambahan dari menaikan level dan melakukan kostumisasi karakter, pemain dapat menggabungkan kekuatan karakter dengan Sparks untuk membuka ability tambahan.
Untuk informasi lebih lanjut, kunjungi website resmi Mario + Rabbids Sparks of Hope di www.mario-rabbids.com