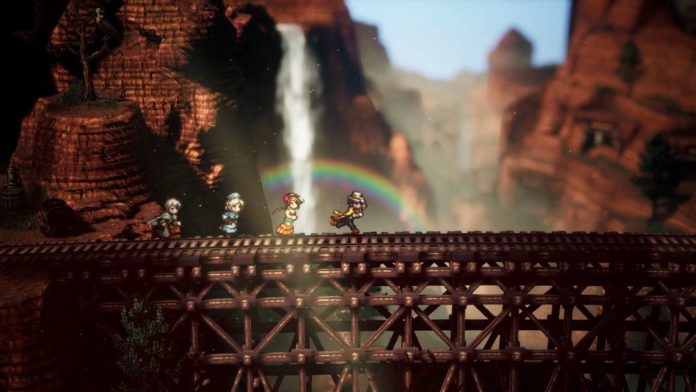 Akhirnya sequel dari game RPG 2.5D berjudul Octopath Traveler 2 kembali rilis trailer terbaru yang memperkenalkan karakter The Merchant & The Scholar!
Karakter dan Kemampuan Baru di Octopath Traveler 2!
Trailer tersebut menunjukkan karakter bernama Partitio, sang Merchant, dan Osvald, sang Scholar, di mana keduanya memiliki beberapa kemampuan unik saat berada di kota maupun saat battle.
Selain itu juga ditunjukkan kemampuan kedua karakter tersebut di kota, atau Path Actions, Talent, dan Latent Power.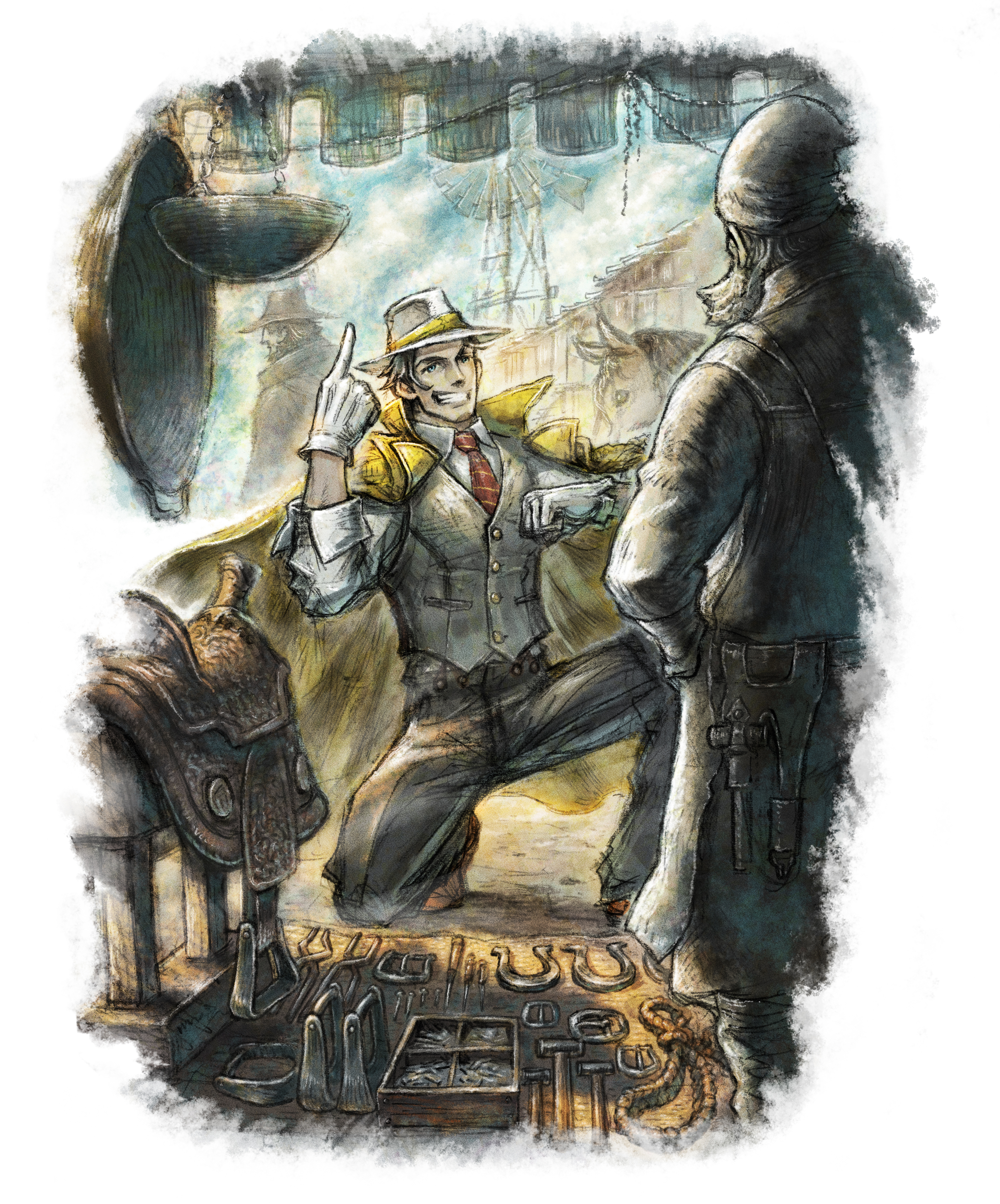 Partitio memiliki dua Path Actions, yaitu Purchase and Hire. Purchase memungkinkan kalian membeli item dari orang lain dan Hire untuk merekrut orang-orang jadi anggota party. Tentunya kalian butuh uang untuk melakukan hal ini. Ia juga memiliki Talent bernama Business Partners, di mana kalian akan mendapatkan keuntungan dalam jual beli dan battle. Untuk Latent Power sendiri, Partitio memiliki Hoot and Holler yang bisa digunakan saat bar-nya penuh, berfungsi untuk menyembuhkan BP party member secara instan.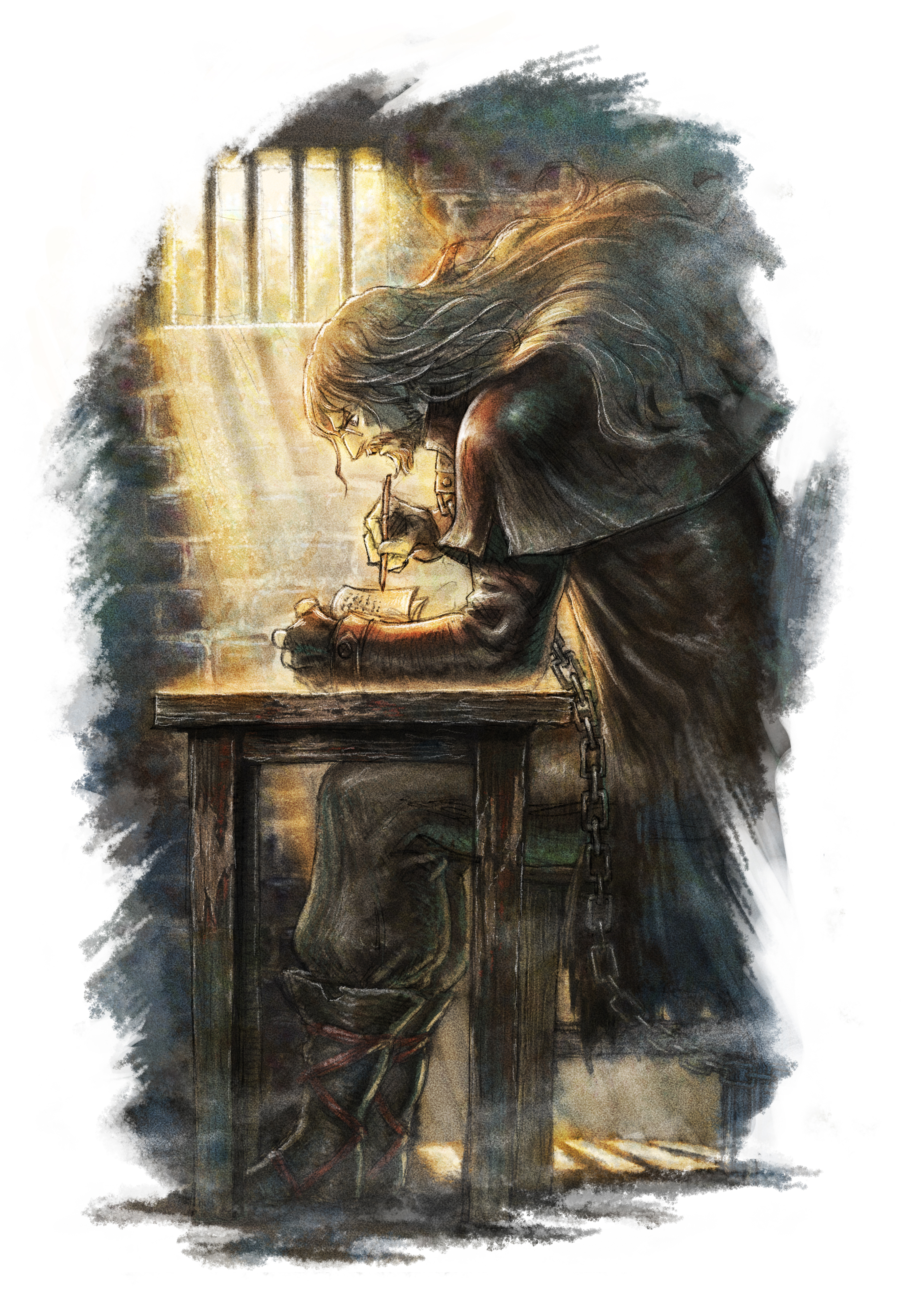 Osvald juga memiliki dua Path Actions, yaitu Scrutinize dan Mug. Scrutinize berguna untuk mengambil informasi, sedangkan Mug berfungsi untuk mengambil item dari orang-orang sekitar. Ia juga memiliki Talent Study Foe untuk mendapatkan informasi kelemahan musuh dari awal battle. Dan terakhir ada Latent Power Concentrate Spells yang bisa digunakan saat bar-nya penuh. Kemampuan ini memungkinkan Osvald memfokuskan serangan multi-target menjadi single-target, sehingga menghasilkan damage yang lebih banyak.
Perkenalkan Traversal Terbaru!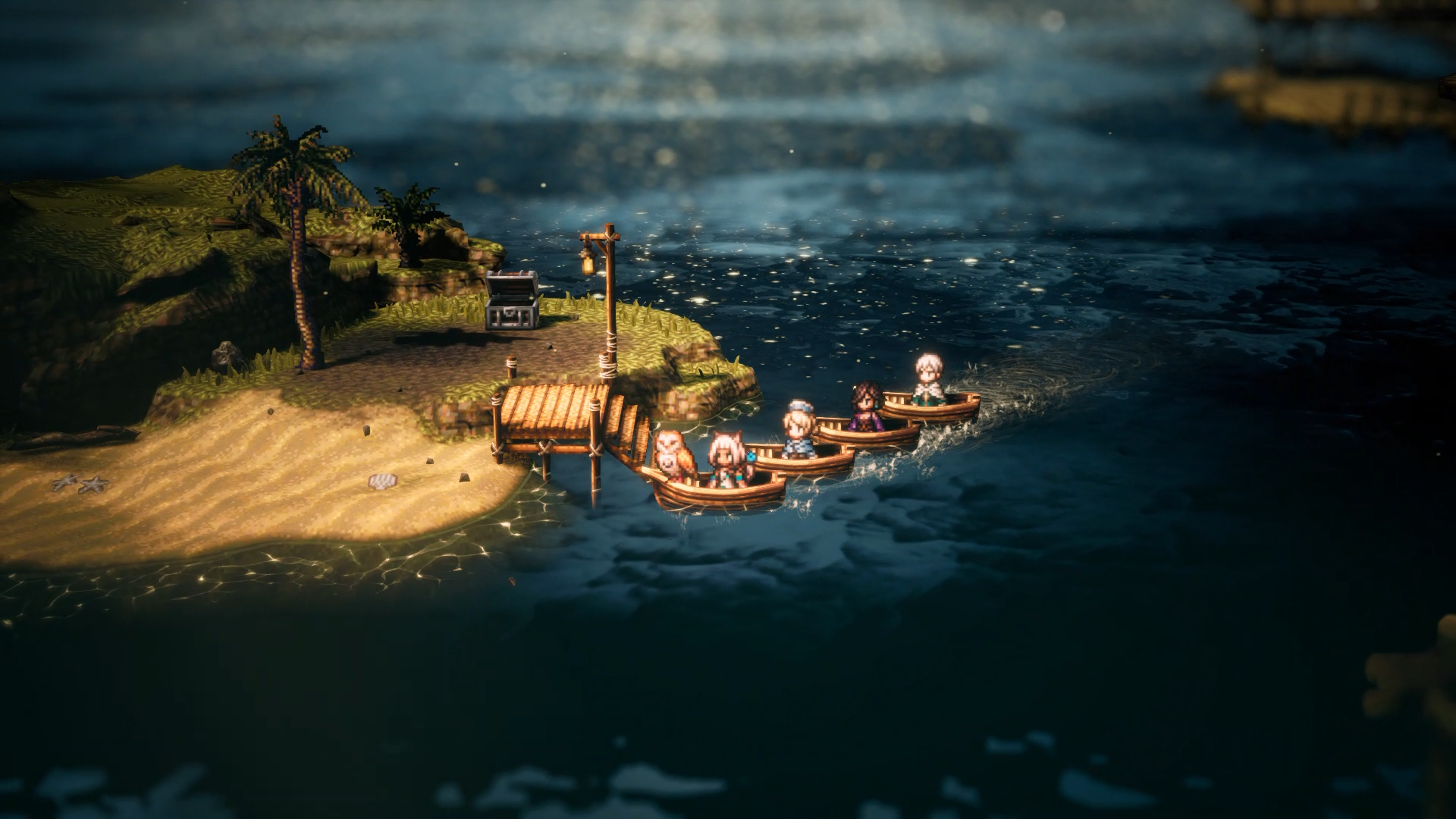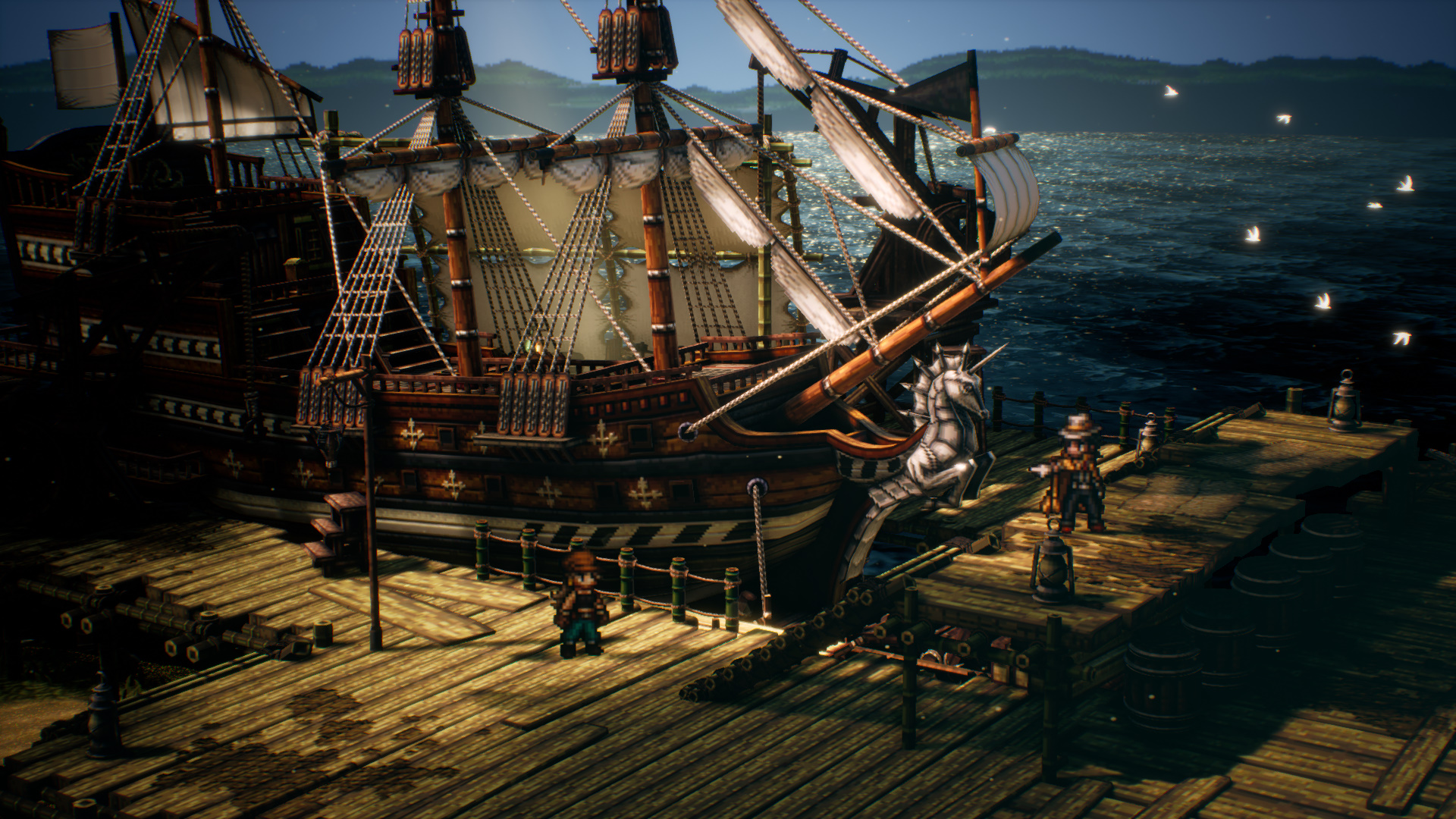 Octopath Traveler 2 juga mendapatkan update terbaru terkait dengan traversal, di mana sekarang kalian bisa berjalan-jalan menggunakan sebuah perahu dan juga kapal.
Collector's Edition Set yang Menarik!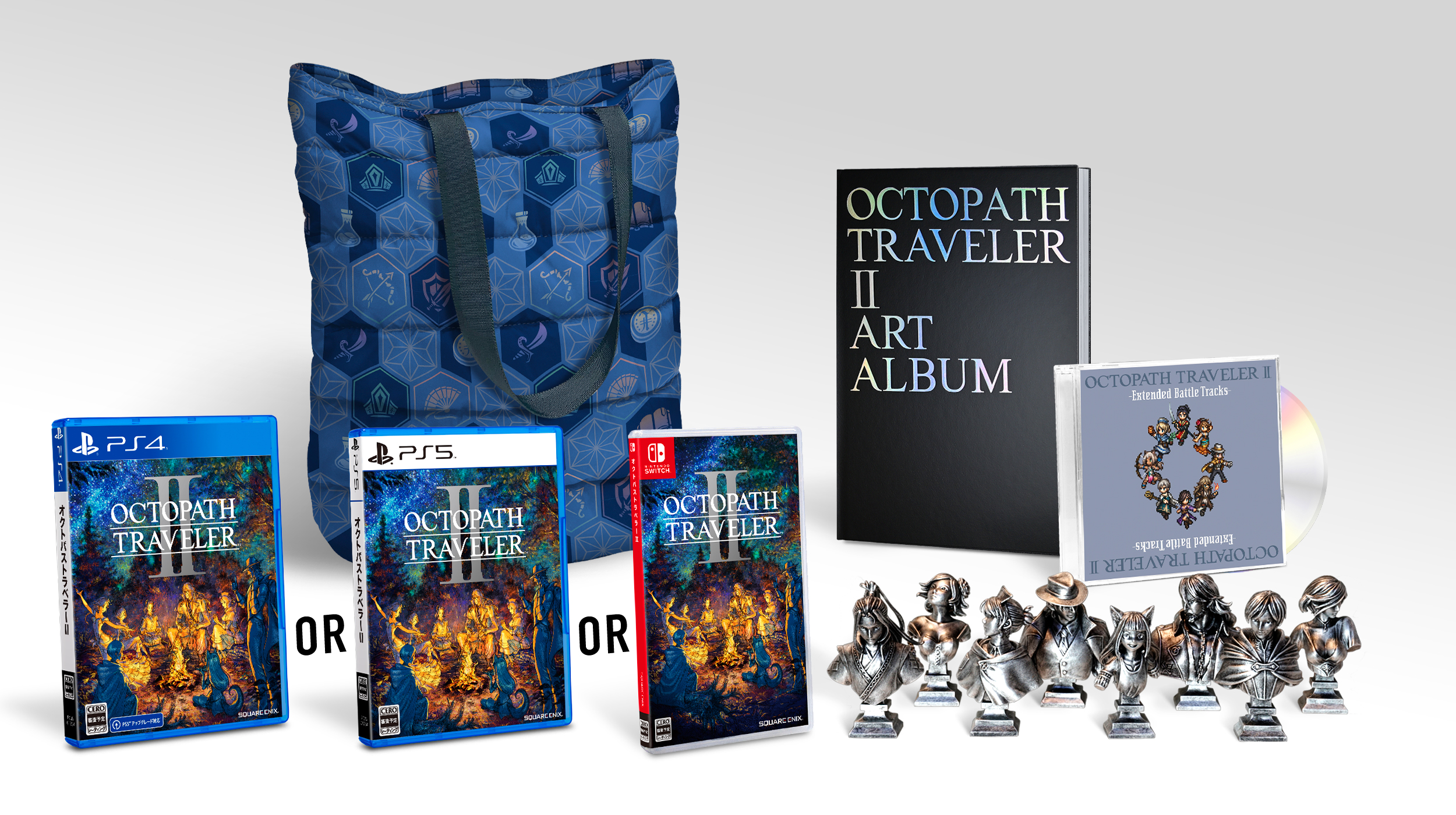 Bagi kalian yang tertarik untuk mendapatkan Collector's Edition, Octopath Traveler 2 juga menyediakan edisi ini untuk para kolektor dengan beberapa item menarik. Mulai dari tas, artbook, CD Audio, dan beberapa pion karakter yang ada di game ini.
Gimana pendapat kalian tentang game Octopath Traveler 2 dan trailer terbarunya ini, guys? Silakan komen di bawah, ya!
Ingin mendapatkan informasi lebih banyak tentang game ini? Silakan kunjungi:
Website | Steam