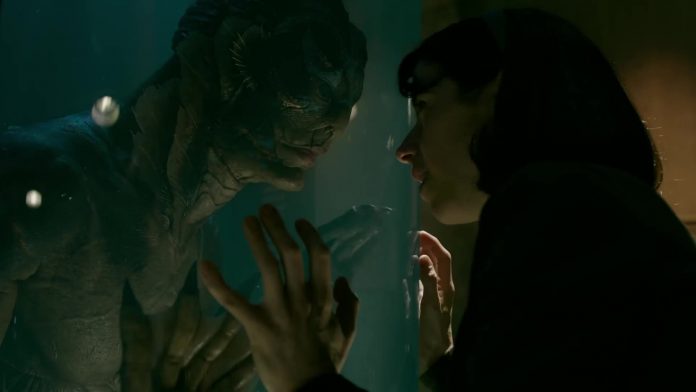 Guillermo Del Toro berhasil membawa piala Oscar untuk film fenomenal The Shape of Water, dalam kategori Best Picture atau gambar terbaik. Membawa sebuah kisah tentang percintaan dua dunia antar manusia dan seekor ikan. Bersetting di tahun 1960an The Shape of Water memiliki sebuah setting yang begitu indah, detil, dan fenomenal. Seakan dibawa kedalam dunia dongeng untuk orang dewasa, Del Toro kembali membutikan kehebatannya sebagai seorang pembuat film yang visionaris dan kreatif.
Meski dengan premis yang familiar, Del Toro mampu menghadirkan eksekusi yang amat baik, serta dipenuhi dengan sindiran akan isu-isu sosial serta isu-isu politik. Bagi kalian yang suka dengan film semacam Splash atau Hell Boy, kalian bisa mencoba film ini.
Langsung saja di klik, berikut adalah review Moovvie untuk film The Shape of Water.