Cooler Master baru saja melakukan debut pertamanya untuk jajaran aksesoris, diantaranya adalah splash-proof mousepad dan wrist rest. Mousepad dan wrist rest baru mereka akan memiliki berbagai macam ukuran dari small hingga extra large dengan logo iconic Cooler Master yaitu hexagon ungu. Mousepad nya yaitu MP510 (M,L,XL) dan wrist rest WR530 (S,L) merupakan gaming peripheral yang cocok bagi para gamer untuk mencapai pengalaman bermain game hingga titik teratas.
"Kami terus mencari cara baru untuk menawarkan kepada para gamer untuk mencapai pengalaman bermain game mereka di titik puncaknya, sehingga kami membuat fabric mousepad dan wrist rest selangkah lebih maju. Membuat mereka splash proof menjadikan tumpahan air dan keringat tidak lagi menjadi masalah. Selain itu, logo Cooler Master Hexagon yang glow in the dark untuk menambahkan beberapa sentuhan manis, "kata Bryant Nguyen, General Manager Peripheral Cooler Master.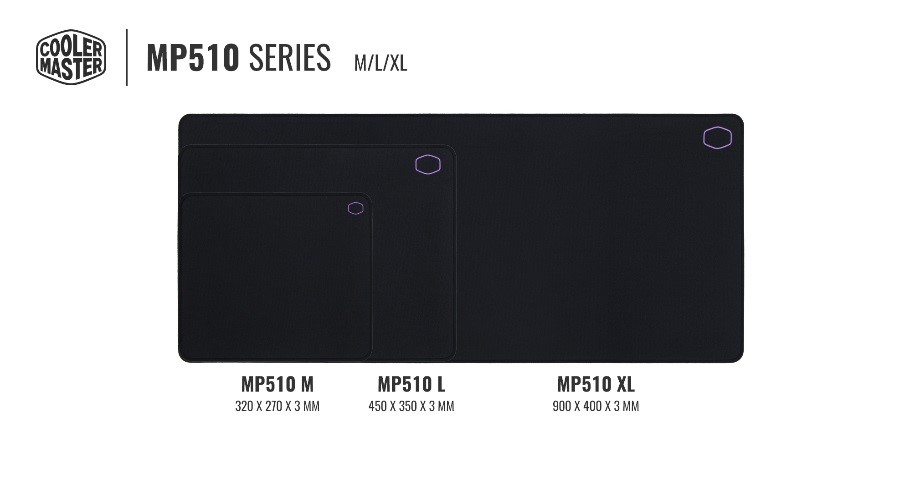 Mousepad MP510 menggunakan Cordura® Fabric, berbahan dasar karet dengan logo berwarna ungu glow in the dark supaya terlihat clean. Memiliki berat yang ringan tapi durable, serta permukaan dari Cordura® fabric yang memang ditujukan untuk akurasi dan kontrol yang tinggi. Berkat bahan dasar karet dan tahan air, kita tidak perlu takut tangan kita berkeringat hingga membuat bahan mousepad ini menjadi terkikis seiring berjalannya waktu. MP150 akan hadir dengan size medium (320x270x3mm), large (450x350x3mm) dan extra-large (900x400x3mm).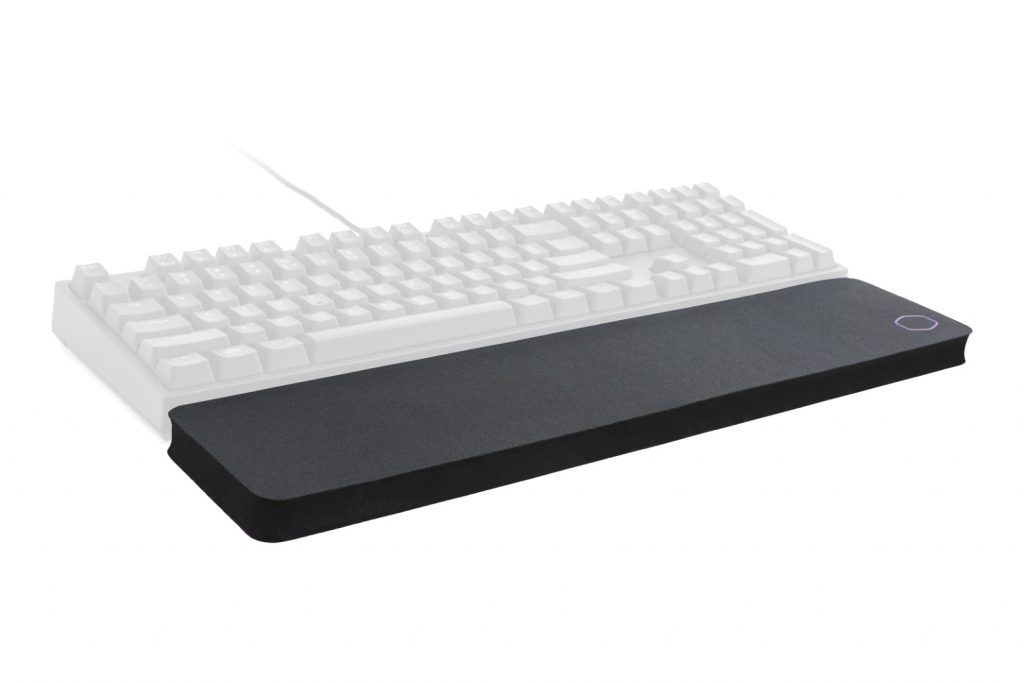 Wrist Rest WR530 adalah aksesoris yang sebenarnya di desain untuk Masterkeys series, tapi bentuknya universal dan dapat di pakai untuk bermacam-macam keyboard. Wrist rest ini juga memiliki bahan water resistant agar lebih tahan lama dan memiliki logo hexagon warna ungu yang glow in the dark. WR530 hadir dengan ukuran small (359x95x18mm) dan large (439x95x18mm).
Berikut ini adalah harga dari MP510 dan WR530:
 MP510 M : TBA
 MP510 L : Rp 258,000.00
 MP510 XL : Rp 389,000.00
WR530 S : Rp 127,000.00
WR530 L : TBA
Masih belum ada informasi tentang ketersediaan produk ini di Indonesia.