Tanggal 17 Mei lalu, Ubisoft mengumumkan bahwa Closed Beta dari game The Crew 2 dapat dimainkan tanggal 31 Mei hingga 4 Juni 2018 di Xbox One, PS4 dan Windows PC. Kalian dapat sign up dari sekarang untuk mendapat beta access nya disini.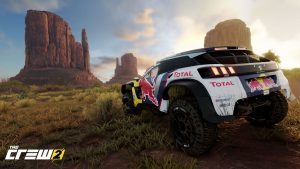 Selama Close Beta, player dapat menikmati level awal yang ada di game ini. Dimulai dari street race, Rally Raid, Powerboat, dan Aerobatics. Selain itu kita juga dapat bermain bersama teman di veri Close Beta ini.Kalian dapat menonton 8 menit gameplay nya di video disini.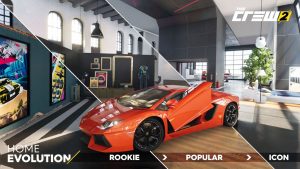 The Crew kali ini memberikan pengalaman yang berbeda dibanding franchise sebelumnya. yang dimana di game ini, kita bisa menggunakan berbagai macam kendaraan selain mobil seperti motor, kapal, bahkan pesawat sekalipun untuk balapan di daerah Amerika. Selain itu kita juga dapat mengganti kendaraan kita di situasi tertentu dengan hanya menggunakan 1 tombol saja.
Di game ini sepertinya kita akan berperan sebagai pembalap professional, sehingga bisa dibilang sangat berbeda dibanding franchise sebelumnya yang dimana kita berperan sebagai pembalap jalanan.