Silver Stone kembali perkenalkan case terbaru mereka yang cukup menarik, dengan desain futuristik pastinya sangat cocok untuk kalian para antusias case, apalagi kalau bukan LD03.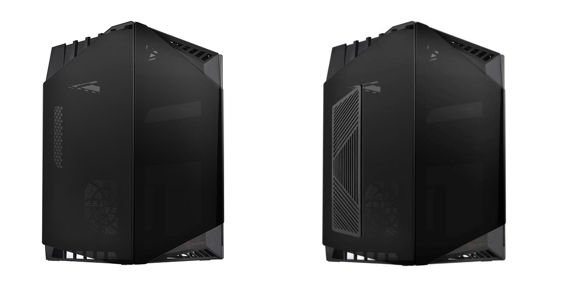 All- New Architecture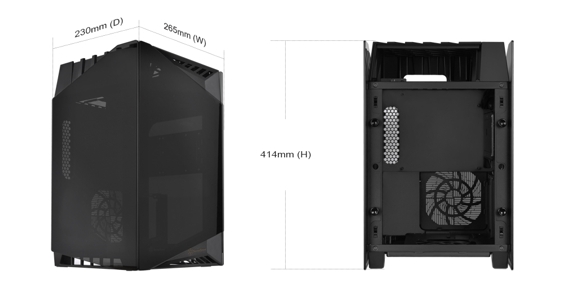 Tampil dengan arsitektur unik dari awal, Silver Stone berfokus dalam menampilkan komponen-komponen terpenting kalian melalui Tempered Glass tiga sisi, tentu akan menonjolkan rahasia dapur dari PC Monster kalian.
Tidak hanya itu, membawa form-factor berukuran kecil, bukan berarti akan sangat sempit di dalamnya, melainkan LD03 akan berikan kalian ruang yang jauh lebih besar dari pada small form factor case lainnya yang dimiliki oleh Silver Stone.
Mid Tower Performance in a Small Cylinder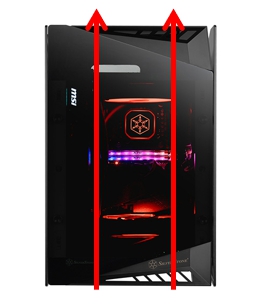 Bawakan layout 90 derajat, dengan kipas ganda berukuran 120mm pada bagian atas dan bawah, akan membuat peraliran udara dari komponen kalian semakin maksimal dan membuat case ini memiliki system cooling yang sangat apik untuk sebuah case dengan form factor kecil.
Full Display For Your Favorite Component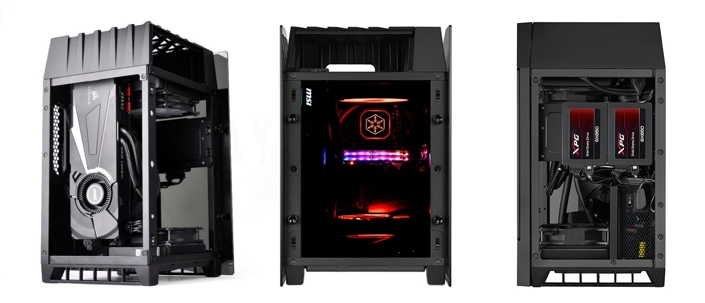 Dengan orientasi dan layout 90 derajat yang unik, LD03 akan berikan kalian full view untuk GPU, CPU, Motherboard, Cooling Fan dan juga Storage penyimpanan kalian.
Super Easy to Assemble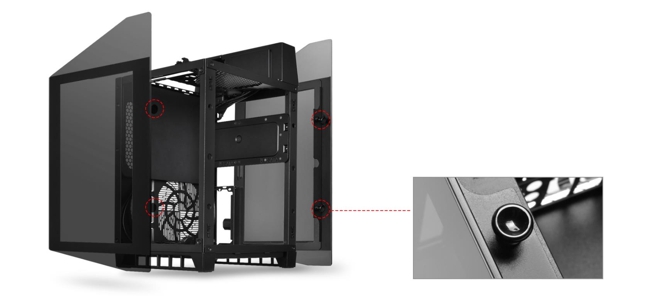 Mempermudah proses instalasi komponen kalian, ketiga tempered glass dan juga top cover dari LD03 dapat kalian buka dan pasang kembali dengan sangat mudah, tanpa perlu menggunakan alat apapun.
Beautiful Even When On or Off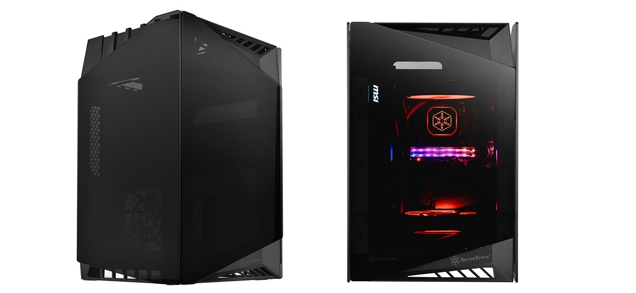 Dengan smoked tempered glass panel akan berikan kalian tampilan elegant baik dalam keadaan menyala ataupun tidak digunakan, intinya sangat cocok untuk kalian yang mempunya komponen "menyala".
Modest Size with Extraordinary Accomodation

Dengan form factor yang terbilang kecil, LD03 dapat memaksimalkan penempatam tiap komponen yang siap kalian install ke dalamnya.
Quick Access to Filters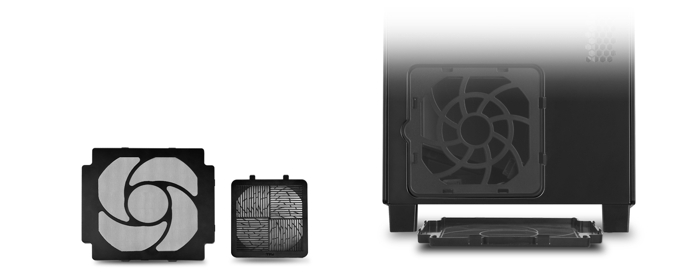 Tidak perlu kesulitan bersihkan debu, case ini berikan akses mudah kepada filter, untuk mempermudah kalian dalam melakukan rutinitas pembersihan PC.
Neat to the Smallest Details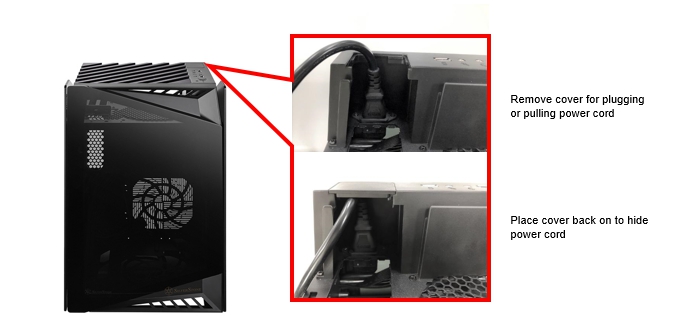 Berikan kesan rapih secara maksimal, terdapat power cord cover untuk kalian yang mengingkan urusan kabel terlihat rapih.
Berikut spesifikasi lengkap untuk LD03: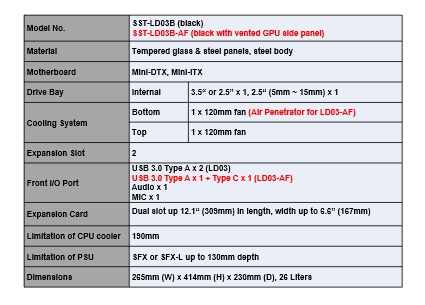 Konklusi dari kita, Case ini sudah sangat oke dari segi build quality dan compact banget, full modular, sehingga proses rakit jadi lebih mudah. Dan untuk kalian yang suka banget show off gak perlu takut, komponen kaya CPU, GPU, dan SSD bisa dilihat dengan mudah.
Jadi gimana? Masa tidak tertarik dengan case kece satu ini?