Baru-baru ini diketahui jika Warner Bros. Games akan lebih berfokus kepada live service games untuk seluruh judul game mereka yang akan datang.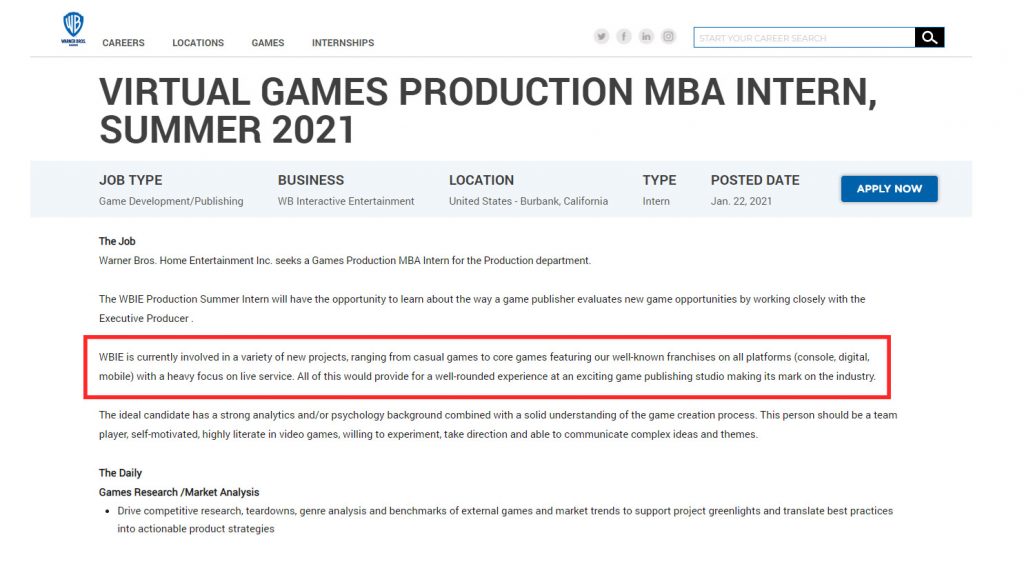 Hal ini pertama kali ditemukan oleh seorang user Twitter, dimana Warner Bros. telah merilis sebuah iklan untuk program summer internshipnya yang diarahkan ke departemen produksi. Pada deskripsi iklan tersebut dapat terlihat bahwa visi terbaru dari Warner Bros. Games adalah live service game untuk game-game mereka yang akan datang.
Warner Bros. Interactive Entertainment (WBIE) is currently involved in a variety of new projects featuring their well-known franchises with a "heavy focus on live service". This applies to both casual games and core games on all platforms (console, digital and mobile).

1/4

— MauroNL (@MauroNL3) January 25, 2021
Tentu disini kita dapat cukup menyimpulkan bahwa mereka akan segera menyusul jejak Marvel's Avengers yang juga menerapkan hal serupa. Game-game yang akan diimplementasikan sendiri layaknya Suicide Squad, Gotham Knights, Hogwarts Legacy dan masih banyak lagi.
Bagaimana menurut kalian mengenai hal ini?