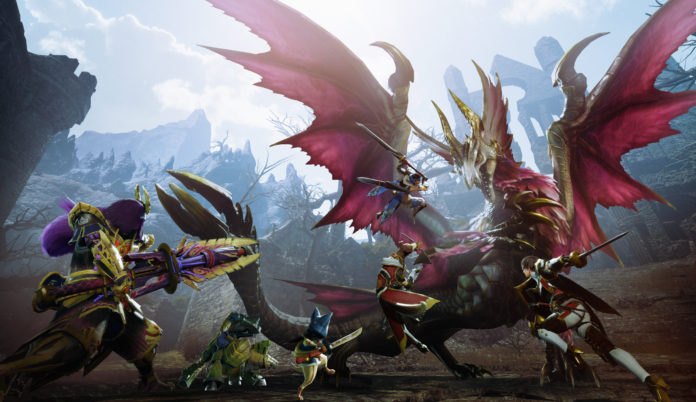 Monster Hunter Rise: Sunbreak, expansion masif yang akan membawa banyak konten gameplay yang akan dirilis pada tanggal 30 Juni 2022 ini.
Melalui Capcom Showcase 2022, Capcom merilis beberapa detail tambahan dan juga free demo yang bisa pemain mainkan dari sekarang.
Monster, bioma, dan follower Monster Hunter Rise: Sunbreak kini terungkap!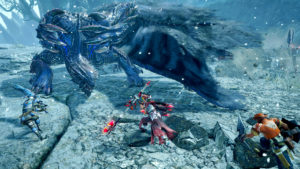 Melalui trailer terbaru, terungkap beberapa monster tambahan yang akan datang di expansion Monster Hunter Rise: Sunbreak kali ini seperti "Gore Magala", "Daimyo Hermitaur" dan juga "Pyre Rakna-Kadaki". Terdapat pula monster yang terkenal dari seri Monster Hunter Frontier yaitu Espinas.
Selain monster, pemain juga dapat menjelajahi bioma "Jungle" atau hutan tropis dengan monster dan kehidupan tanaman yang beragam. Beberapa area di hutan ini juga bisa digunakan sebagai jebakan untuk menangkap monster yang ada di bioma "Jungle".
Selain monster besar yang sudah disebutkan sebelumnya, terdapat pula monster endemik penghuni Jungle seperti Velociprey, Spearsquid, dan Slicercrab yang bisa kalian temui di dalam hutan maupun di perairan disekitarnya.
Kalian pun akan mendapatkan follower baru yaitu Fugen the Elder, pemimpin dari Kamura Village yang bisa kalian rekrut untuk menyelesaikan follower quest dan mengajak mereka untuk menyelesaikan quest utama.
Gore Magala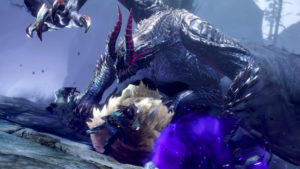 Pyre Rakna-Kadaki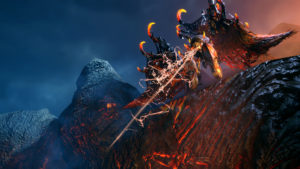 Daimyo Hermitaur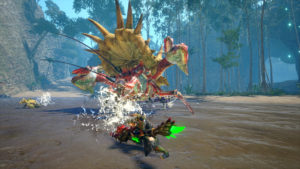 Espinas

Velociprey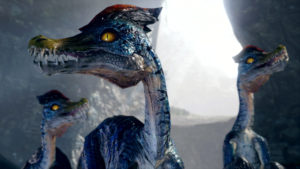 Spearsquid
 
Slicecrab

Fugen The Elder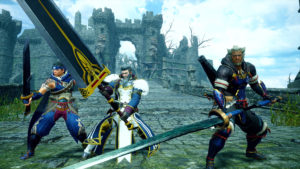 Content roadmap dan demo gratis untuk kalian coba!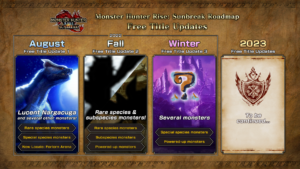 Selain konten yang akan rilis di akhir Juni nanti, Capcom juga merilis roadmap selama tahun 2022 dengan konten berbeda setiap musimnya. Seperti munculnya monster Lucent Nargacuga yang akan rilis di fall 2022 dan update lainnya.
Demo untuk Monster Hunter Rise: Sunbreak dapat kalian akses melalui Nintendo Switch dan Steam di tanggal 15 Juni 2022 dimana kalian bisa mengakses bioma "Jungle" dan fitur baru "Switch Skill Swap" dan "Silkbind Attacks" di demo ini.