Question Mark merupakan salah satu elemen yang sangat sering kita temukan pada game Mario manapun, melihat kesuksesan dari Lego Mario & Luigi, TV Box sepertinya Nintendo dan Lego menemukan cara baru untuk milking kedua franchise tersebut yakni mengeluarkan Lego Question Mark.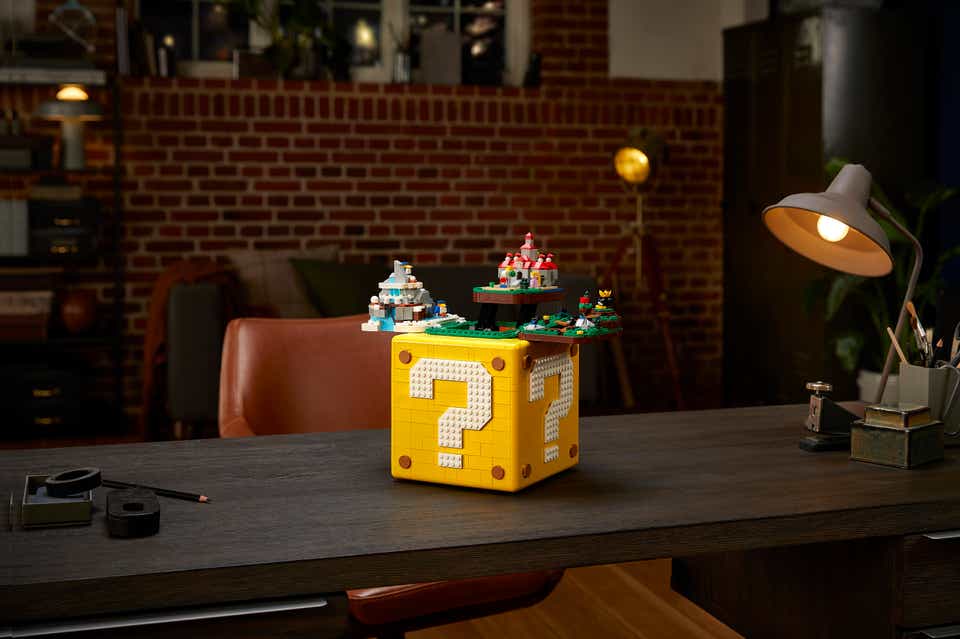 Tentu Lego Question Mark ini bukan sekedar sebuah kotak kuning yang dibuat dengan berbagai brick lego, tapi disini ada sedikit kejutan yang disiapkan oleh Lego yakni adanya 4 stage dari Super Mario 64 yang dapat dikeluarkan dari dalam kotak, stage tersebut adalah Peach's Castle; Bob-omb Battlefield; Cool,Cool Mountain; dan Lethal Lava Trouble. Menariknya? Lego Mario dan Luigi yang baru dirilis belakangan ini dapat berinteraksi jika diletakkan pada Lego Question Mark ini.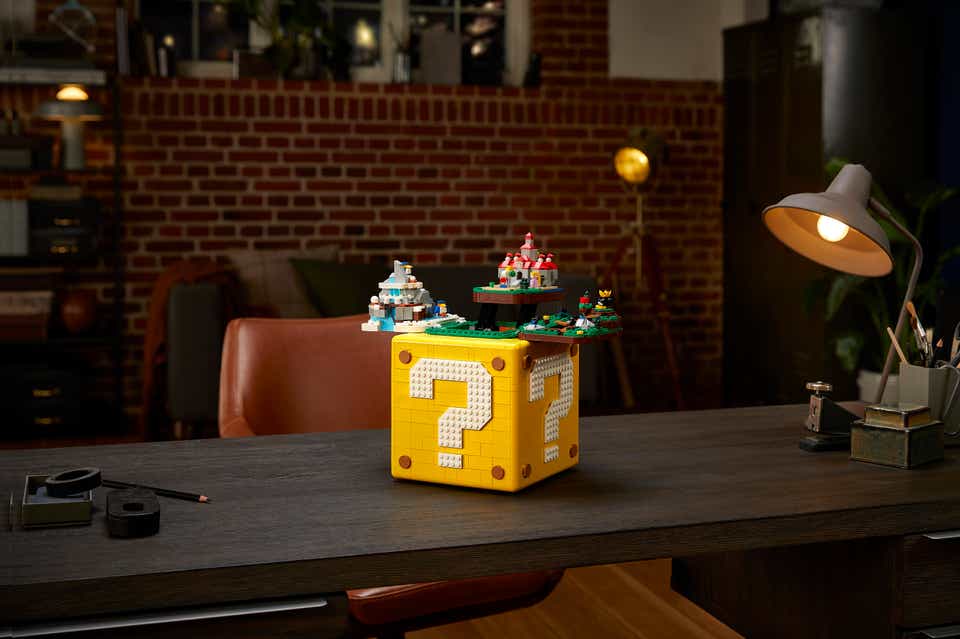 Jikalau kalian bertana untuk urusan harga, set ini akan dijual seharga 169 USD (sekitar 2,4 jutaan Rupiah) dan akan mulai tersedia pada tanggal 1 Oktober 2021 mendatang, jika melihat Nintendo dan Mario yang terus menerus merilis set-set baru, sepertinya dalam waktu dekat kita akan melihat set dari game Nintendo lain seperti The Legend of Zelda mungkin?