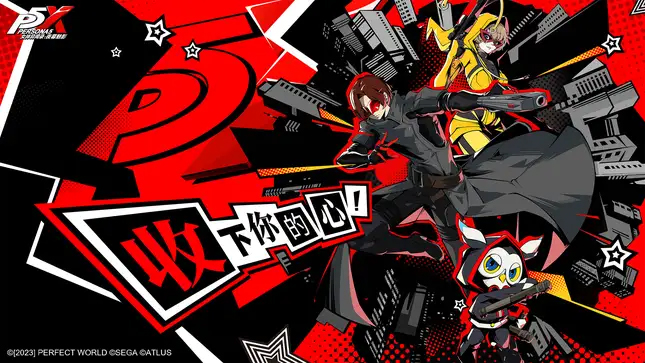 Setelah membagikan sebuah teaser pengumuman pada April 2021 lalu, akhirnya Persona 5 The Phantom X direncanakan rilis untuk platform Android dan iOS!
Dikutip dari Gematsu, game ini dikembangkan oleh Black Wings Game Studio dan dipublikasikan oleh Perfect World Games.
Kalian tidak perlu khawatir, karena SEGA dan Atlus tetap mengawasi pengembangan game ini, sekaligus memberikan resource yang dibutuhkan. Desain para protagonis dan persona mereka pun juga didesain oleh tim Atlus yang dipimpin Shigenori Soejima.
Nantinya Persona 5 The Phantom X ini akan menggunakan dunia yang berbasis dengan game aslinya dan sepertinya akan tetap berfokus pada cerita The Phantom Thieves.
Belum ada pengumuman mengenai tanggal rilisnya, tapi sudah dipastikan bahwa game ini akan menjadi free-to-play dengan microtransactions di dalamnya.
Para pemain akan diberikan kesempatan untuk mencoba "Infiltration Test" yang sudah tersedia di website resmi mereka pada tanggal 29 Maret nanti.
Sayangnya ini hanya berlaku untuk para pemain di China. Sedangka untuk region lain mungkin baru bisa menikmatinya beberapa minggu ke depan.
Meskipun tidak disebutkan, nantinya game ini bisa jadi masuk ke PC juga, karena waktu testing-nya dilakukan dalam versi PC dan Android.
Gimana pendapat kalian tentang berita ini, guys?
Baca selengkapnya di:
Sumber