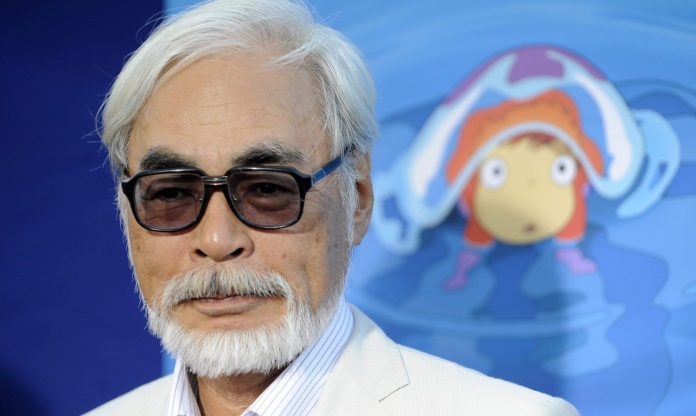 Mitos kayaknya kalau Hayao Miyazaki mau pensiun, setelah pada tahun 2013 lalu mengumumkan akan pensiun, pada pertengahan tahun ini ia mengumumkan bahwa ia kembali mengerjakan film baru. Tampaknya tangannya gatal kalau nggak menggambar atau berkreasi. Film terakhirnya yaitu The Wind Rises yang dirilis pada tahun 2012 dan di 2013 ia memutuskan pensiun.
Legenda animasi berusia 76 tahun ini memang kembali mengerjakan film baru dan kemarin ia mengumumkannya dalam pembukaan Natsume Soseki Memorial Museum. Film terbaru Miyazaki akan berjudul Kimitachi wa Dou Ikiru ka atau kalau diterjemahkan dalam bahasa Inggris artinya How do you live?
Ia mengatakan bahwa film ini akan menjadi film terakhirnya, ya sebelumnya Hayao Miyazaki juga bilang kalau The Wind Rises akan menjadi film terakhirnya. Film ini terinspirasi dari buku karya Genzaburo Yoshino dengan judul sama pada tahun 1930'an. Hanya saja meurut Miyazaki filmnya bukan merupakan adaptasi dari buku tersebut.
Memang belum ada bocoran seperti apa cerita film itu nantinya, tetapi Miyazaki mengatakan film tersebut membutuhkan waktu 3-4 tahun untuk pengerjaannya. Yang artinya film tersebut baru akan dirilis antara tahun 2020 atau 2021. Jadi kita tunggu saja kehadiran karya terakhir Hayao Miyazaki bersama dengan Studio Ghibli-nya, itu juga kalau Hayao Miyazaki tidak berubah pikiran lagi dan membuat film lagi.
Tentunya Miyazaki memang telah manjadi legenda dengan film-film yang dihasilkannya, yang bukan hanya memiliki animasi yang luar biasa. Namun karena dedikasinya yang amat tinggi ia berhasil menciptakan film dengan moral-moral yang juga amat dalam.
Saya sendiri merupakan salah satu penggemar dari Miyazaki dan merasa ia adalah satu-satunya animator yang mampu menjadikan anime sebagai suatu tontonan yang mampu bermain dengan emosi audience. Saya sendiri kerap kali menitihkan air mata saat menonton film Miyazaki. Tentunya film terakhirnya ini membuat saya tambah tidak sabar sekaligus bersedih karena akan berpisah dengan seorang Miyazaki. Entah siapa yang akan menjadi penerusnya nanti.
Bagi kalian para fans Miyazaki tentunya harus lebih bersabar karena film yang satu ini masih dalam proses pembuatannya dan mungkin baru selesai 30 persen saja.