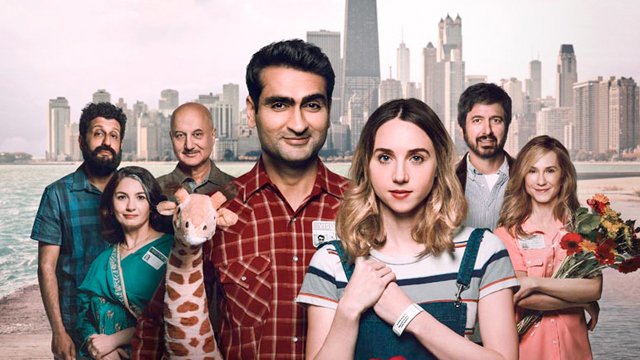 Sebagai seorang wanita memang agak klise namun Saya adalah orang yang cukup menikmati film dengen genre Romcom atau bisa juga disebut Romance Comedy. Sudah banyak mendengar tentang Film The Big Sick akhirnya saya bisa juga untuk menyaksikan film yang satu ini. Film The Big Sick Akan mengisahkan tentang kehidupan seorang pria Pakistan yang hidup di Amerika dan jatuh cinta dengan seorang wanita berkulit putih, Kumail harus menghadapi berbagai tantangan ketika keluarganya yang beragama Muslim menginginkan Kumail untuk menikahi gadis Pakistan lainnya.
Hidup di Indonesia Saya rasa kisah Kumail ini bakal relatable sama banyak orang dimana sebagai orang asia yang beragama dam kolektif keluarga selalu memiliki sejuta ekpektasi yang terkesan menuntut sedangkan gak semua orang bisa menerima ekpektasi yang udah ada. Meski di balut dengan kisah romance comedy tapi Saya berani jamin film ini memiliki aspek yang begitu complex dari berbagai sisi, yang penuh dengan pelajaran hidup apalagi mengingat ini diangkat dari sebuah kisah nyata menambah keseruan dari Film The Big Sick ini.
The Big Sick film yang amat real dan honest bagi Saya, dan Saya merasa film ini gak menjadi sesuatu yang lain tapi menjadi film yang amat original dan begitu enjoyable. Bicara soal sinematografi dan setting, meskipun hanya berfokus dikehidupan perkotaan di kota besar namun Saya merasa film ini menyajikan beberapa angle yang begitu unik dan juga indah, sederhana, namun dengan premisnya yang juga menarik dan diangkat dari kisah entah kenapa film ini menjadi lebih-lebih bisa dinikmati.
Memang pada akhirnya ini bukanlah komedi kacangan belaka atau kisah cinta monyet ala-ala dan Saya yakin akan ada banyak kalangan yang mampu untuk menikmati Film The Big Sick yang satu ini dan akan dibuat tertawa dan tentunya bersedih juga. Bagi kalian yang sedang mencari film percintaan yang unik film ini dapat menjadi jawabannya. Jadi siapakah dari kalian yang tertarik dan akan menonton film ini?