Ditulis oleh Sofial Alvarez, film To All The Boys I've Loved Before raih skor fenomal di Rotten Tomatoes sebesar 93 persen. Sebuah kisah cinta drama yang tidak saya sangka-sangka akan meraih antusiasme yang cukup besar disertai dengan skornya yang memang amat besar. Film berikut akan menjadi sebuah drama percintaan remaja anak muda yang memiliki pemain utama seorang gadis asia bernama Lara yang akan diperankan oleh Lana Condor.
Baca Artikel Seru Lainnya Disini.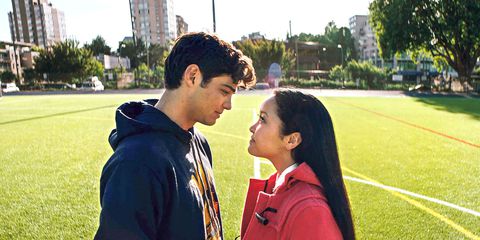 Sudah Dapat Disaksikan di Netflix
Memiliki premis yang cukup sederhana, To All The Boys I've Love Before mengisahkan tentang malapetaka yang terjadi ketika surat cinta untuk semua laki-laki yang pernah Lara cintai tiba-tiba tersebar. Entah bagaimana bisa terjadi, nampaknya kalian harus menyaksikan filmnya untuk mendapatkan jawabannya. Ada dari kalian yang sudah menunggu film ini? Jika belum kalian bisa langsung menyaksikannya di Netflix.