The Sound Of Your Heart adalah series webtoon yang sangat terkenal di negara Korea Selatan. Pada tanggal 7 November 2016 silam, film ini muncul ke permukaan sebagai TV series dengan 10 episode dari seri Webtoon nya. Mengadaptasi dengan webtoon yang sangat terkenal dan kocak, The Sound Of Your Heart juga mengadaptasi karakter utama yaitu seorang aktor sekaligus komedian yang cukup terkenal yaitu Lee Kwang Soo. Di TV series ini Lee Kwang-Soo tidak hanya sendirian tetapi didampingi dengan beberapa aktor terkenal, salah satunya yaitu Jung So-Min.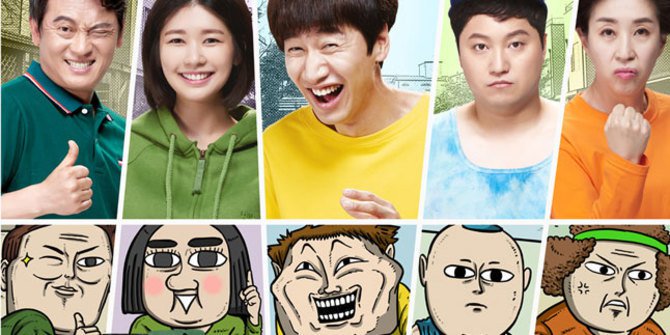 TV series ini menceritakan seorang keluarga yang setiap individu di dalam keluarga tersebut mempunyai permasalahan yang berbeda-beda. Kocak? Pastinya, dikarenakan setiap masalah yang berada dalam keluarga ini mempunyai penyelesaian yang sangat unik dan konyol. Dengan pengambilan gambar yang enak dipandang serta penyusunan script maupun kata-kata yang unik menjadikan TV Series yang muncul di tahun 2016 ini masih sangat layak untuk ditonton. Series ini mengedepankan komedi dan uniknya dibuat sangatlah mirip dengan webtoon aslinya. Mempunyai alur cerita yang berbeda-beda setiap episodenya layaknya kita sedang membaca komik webtoon yang bergerak.
The Lego Movie 2, Petualangan Baru di Luar Angkasa!
TV Series ini mempunyai perbaharuan yaitu The Sound Of Your Heart Reboot dengan karakter yang berbeda dibandingkan cerita sebelumnya. Series ini menjadi satu kesatuan dengan film original dari Netflix juga. Dengan kejenuhan pekerjaan ataupun aktifitas, kalian dapat menikmati dan mengisi waktu luang kalian dengan menonton film kocak satu ini.