Murder Mystery dari Adam Sandler. Siapa yang tak suka Adam Sandler? Semua orang pasti suka! Karakter legendaris dengan seri film komedinya selalu dikenang oleh penonton. Bermula Jack and Jill, Growns Up Series, Blended, dan masih banyak lagi film kawakan Adam Sandler. Dengan tema komedik, Sandler selalu sukses menggaet penonton.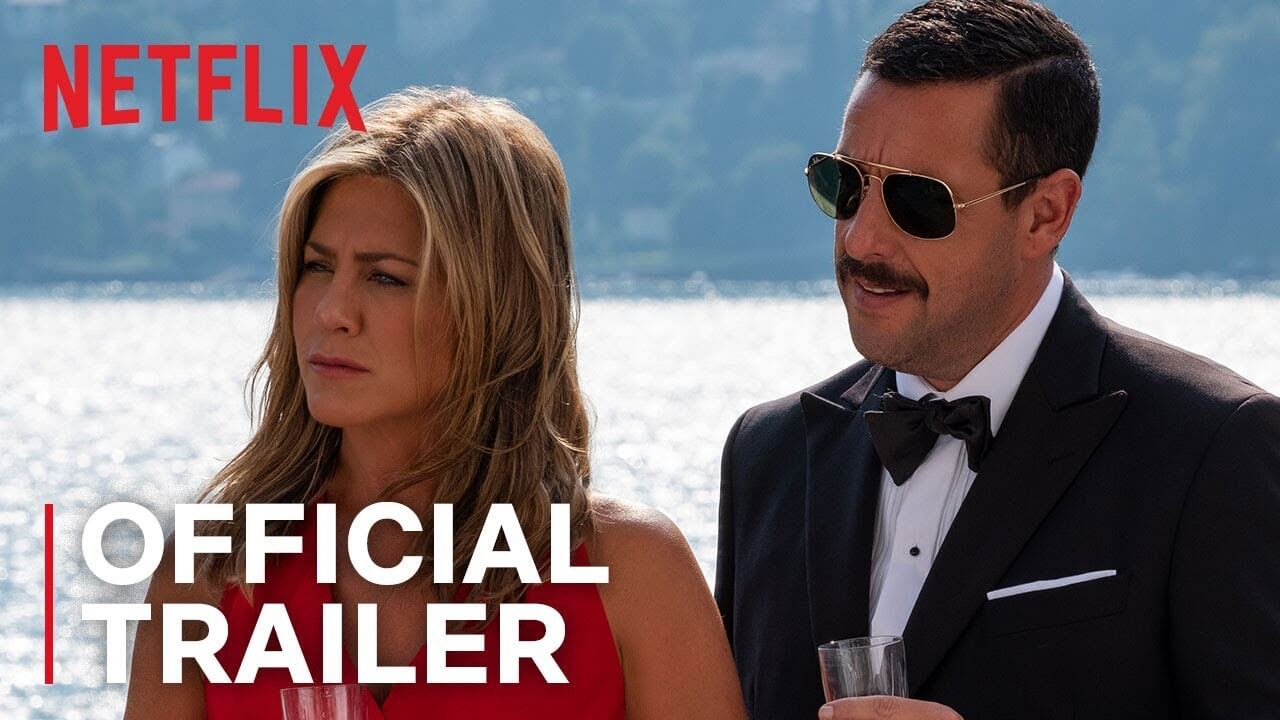 Murder Mystery kali ini menceritakan dimana Nick Spitz (Adam Sandler) dan sang istri Audrey Spitz (Jennifer Aniston) membedah kasus pembunuhan di Kapal Pesiar berkepemilikan konglomerat. Seketika Charles Cavendish (Luke Evans) mengajak Nick dan Audrey untuk ikut ke Kapal mereka dan menghabiskan masa liburan mereka bekeliling ke beberapa pulau. Ketika berjalannya kapal, hadirlah sosok Quince (Terence Stamp) yang diceritakan dirinya adalah orang yang berkuasa dari kekayaan keluarganya yang termasuk Charles, Tobey Quince (David Walliams), Grabe Ballard (Gemma Arterton). Maharajah (Adeel Akhtar), Sergei (Olafur Darri Olafsson), Juan Carlos (Luis Gerardo Mendez), Colonel Ulenga (John Kani), maupunistri dari Quince sendiri yaitu Suzi Nakamura (Shioli Kutsuma).
Ketika Quince memberitakan tentang hak warisan yang akan dibagikan. banyak insidenpun terjadi seperti Quince terbunuh seketika dengan aksi matinya lampu hingga pisau yang tertusuk ke badannya, hingga Nick dituduh menjadi dalang pembunuhan Quince.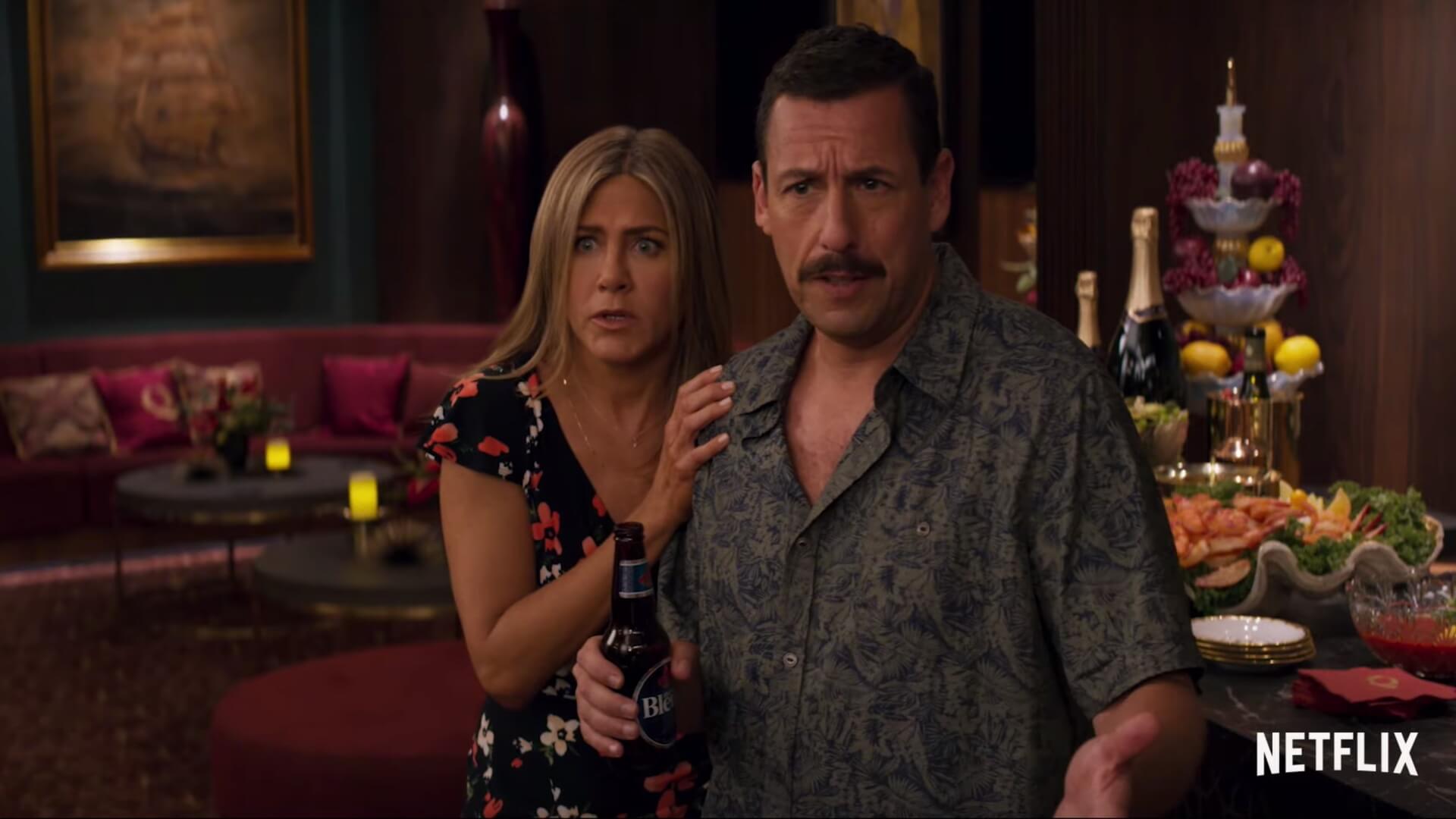 Setiap insiden akan diwarnai dengan komedi yang fun dan fresh. Pembawaan Nick yang bisa dibilang tidak biasa, dimana dirinya berduet dengan Audrey sebagai sosok pengembang alur komedik keluarga mereka. Beberapa adegan komedik seperti tusukan pisau juga dimasukan seperti ala ala Kungfu Hustle. Tidak hanya itu, segi pengambilan gambar yang rapih serta alur cerita yang membuat kita bertanya-tanya soal pembunuhan yang terjadi menjadikan kita dapat betah untuk nonton film ini. Alur cerita yang maju serta penambahan beberapa latar belakang karakter menjadikan film ini mempunyai style tersendiri.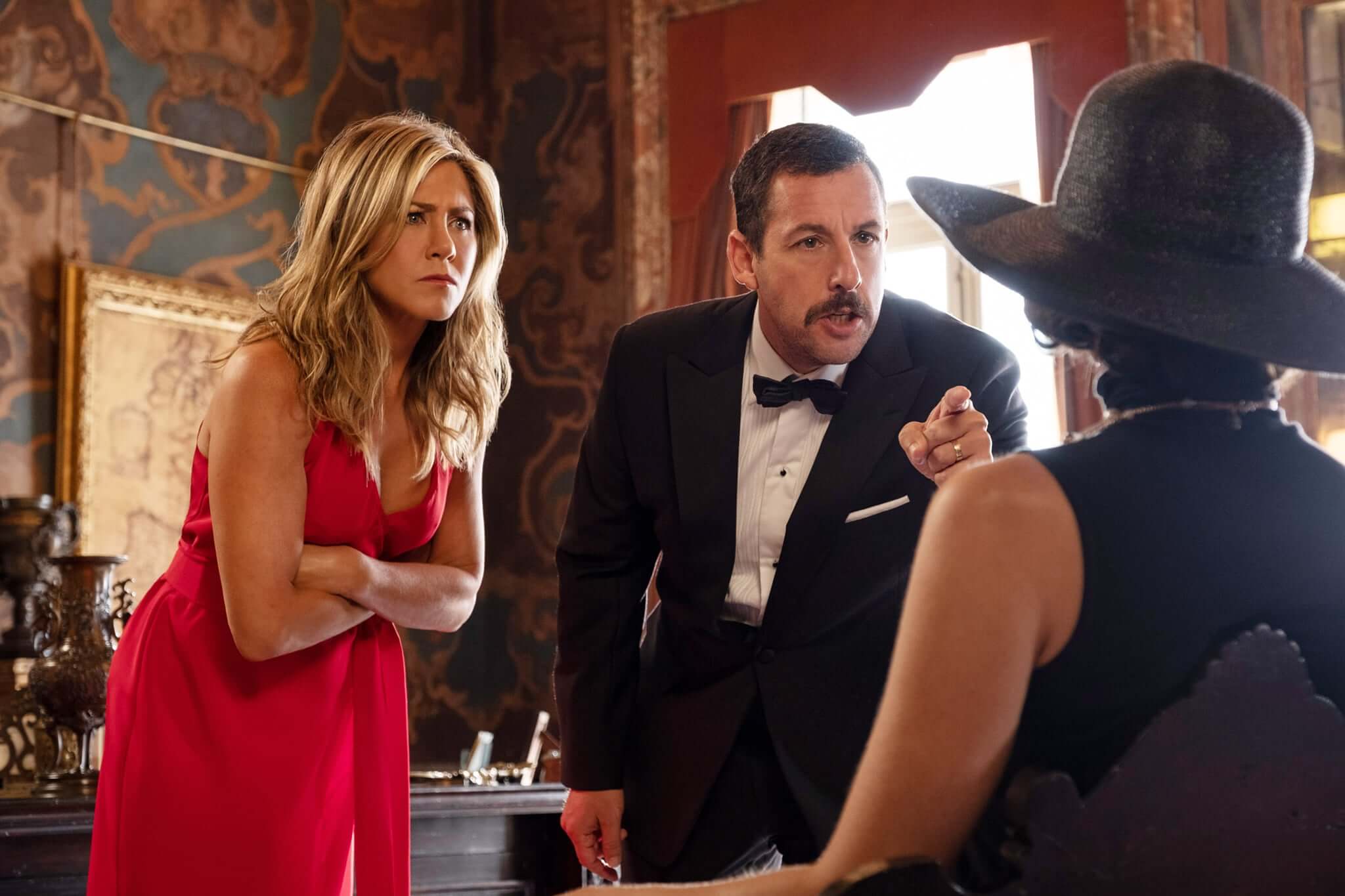 Semua cerita diuraikan dan dapat dimengerti segala kalangan. Cerita Ending pun diwarnai dengan hal yang menurut saya pribadi terbilang kocak, yaitu dimana The Spitzer akan melanjutkan liburannya yang tertunda dengan ke suatu tempat menggunakan Orient Express "Murder Orient Express". Penasaran kan bakal apa yang terjadi? Mungkin saja film Sandler kedepannya akan menggunakan beberapa film pembunuhan yang akan dijadikan komedik yang fun, so ditunggu saja nantinya gimana.