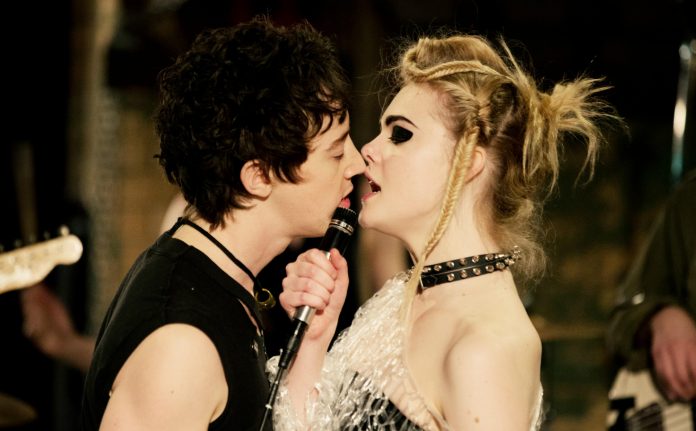 Diangkat dari sebuah cerita pendek, How To Talk To Girls At Parties akan diperankan oleh Nicole Kidman, Elle Fanning, dan Alex Sharp. Disutradarai oleh John Cameron Mitchell, film ini mengisahkan tentang sosok Enn (Alex Sharp), seorang remaja culun yang tidak sengaja bertemu dengan sekelompok koloni alien di sebuah gedung. Disanalah Enn menemukan sosok wanita yang akan mampu untuk mencuri hatinya yaitu Zan yang diperankan oleh Elle Fanning.
Zan yang notabennya seorang alien, mengalami masalah besar ketika ia jatuh cinta kepada Enn yang merupakan seorang manusia. Hanya memiliki waktu singkat di bumi, dalam 48 jam Zan dan Enn mampu menciptakan kenangan terindah didalam kehidupan mereka berdua meski dengan perbedaan masing-masing yang cukup signifikan.
Dengan setting tahun 70an How To Talk To Girls At Parties merupakan sebuah film yang unik dan berbeda dengan film-film sebelumnya yang pernah saya tonton. Mungkin akan banyak orang yang merasa film ini adalah sebuah film yang aneh karena pendekatannya yang memang dapat dikatakan tidak wajar dan memang tak tidak dihadirkan di banyak film. Meskipun begitu, film How To Talk To Girls At Parties yang memiliki genre romansa komedi, tetap menjadi film yang seru untuk disaksikan dengan bumbu-bumbum sci-fi yang turut dihadirkan.